ISIS Reacts To 'Blessed' Trump Travel Ban: Islamic State Celebrates Immigration Restriction As Victory Over America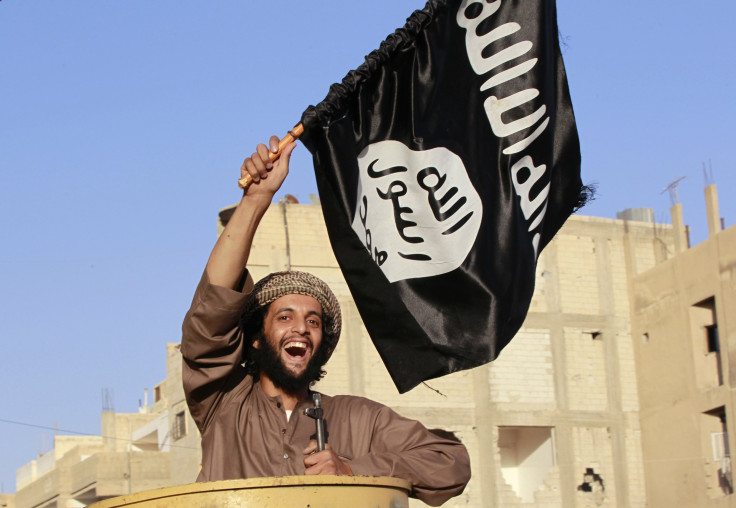 Supporters of the Islamic State group have praised President Donald Trump's executive order to ban immigration from seven Muslim-majority nations. The group also known ISIS has considered the ban a propaganda victory for the militants' jihadist cause.
Trump signed the Jan. 27 executive order blocking travel to the U.S. and canceling visas for citizens of Iran, Iraq, Libya, Syria, Somalia, Sudan and Yemen. Trump argued that the measures, which have since been suspended and submitted to a federal court of appeals for review, were necessary to protect the country from the threat of militant Islamist groups such as ISIS. Supporters of the global jihadist organization, however, have reportedly seen Trump's ban as both a validation of their views that the West was anti-Islam and of their self-proclaimed caliphate in Iraq and Syria as being the true home for Muslims worldwide.
New York Times reporter Rukmini Callimachi reported Wednesday that Iraqis, many of whom were participating in a joint operation with U.S. forces to recapture the strategic ISIS-held city of Mosul, have repeatedly questioned her about the ban. The ban applies to all Iraqi nationals including those who have actively fought alongside U.S. forces or performed interpretation services. Iraqis on the other side of the conflict have spoken out, too, calling it "al hather al mubaarak," or "the blessed ban," in Arabic, Callimachi reported her translator as informing her.
"Why are they calling it a 'Blessed Ban?' Because ISIS sees this as *their* doing. They succeeded in scaring the daylight out of America," Callimachi tweeted. "ISIS, according to this resident of Western Mosul, thinks their terror tactic worked. They frightened the most powerful man in the world."
Those sentiments have been echoed by pro-ISIS accounts on social media since the executive order was announced and signed. A number of users pointed out how Trump's policies reflected predictions made by ISIS leader Abu Bakr al-Baghdadi and U.S.-born jihadist preacher Anwar al-Awlaki, the latter of whom was killed in 2011 by a U.S. drone strike in Yemen. ISIS founder Abu Musab al-Zarqawi referred to the U.S.' 2003 invasion of Iraq as "the blessed invasion." The U.S.' overthrowing of Iraqi President Saddam Hussein and the subsequent chaos that followed were crucial to ISIS' rise to power.
"Al-Baghdadi has the right to come out and inform Trump that banning Muslims from entering America is a 'blessed ban,'" one user wrote on a pro-ISIS channel on social media application Telegram, according to the Washington Post.
"When U.S. President Donald Trump says 'We don't want them here' and bans the Muslim immigrants from Muslim countries, there is one thing that comes to our mind," another user posted. That was accompanied by a banner featuring Awlaki's influential quote stating, "West would eventually turn against its Muslim citizens."
A number of ISIS supporters previously took to social media to celebrate Trump's electoral victory in November. Users sympathetic to the ultraconservative jihadist group's message predicted Trump's victory would hail "the imminent demise of America." Trump has since made the fight against ISIS the priority of his upcoming defense agenda and issued an executive order last week asking military officials to come up with a comprehensive strategy for tackling the militant group.
© Copyright IBTimes 2023. All rights reserved.