Donald Trump And Syria: Assad Supports War Against ISIS, Cooperation With Russia, Cutting Aid To Rebels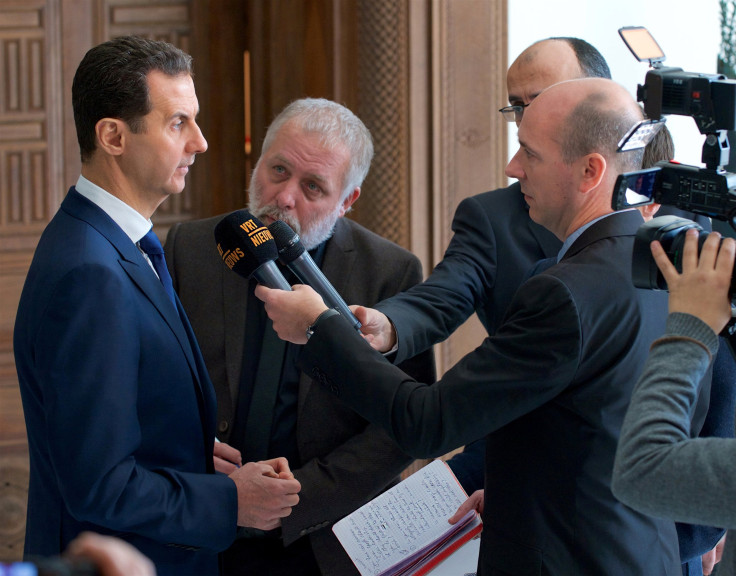 Syrian President Bashar Assad expressed cautious support Tuesday for President Donald Trump's plans to fight the Islamic State group, also known as ISIS, and cut assistance to rebel groups in Syria.
Speaking with Belgian press in Damascus, Assad said he saw Trump's stated goal of prioritizing the fight against ISIS and other Islamist militant groups as steps in the right direction, but that his government would wait before formally accepting U.S. help in the country's nearly six-year civil war. The Syrian army is currently backed by Russia, which Trump has praised for its efforts in fighting terrorism.
While the Trump administration has yet to formally back Assad, Trump has said he would work with Russia in fighting ISIS. Assad said Tuesday these are the commitments he's been asking from the West for the past six years when the war began.
"I think this is promising, but we have to wait. It's still early to expect anything practical," Assad said, according to the state-run Syrian Arab News Agency. "It could be about the cooperation between the U.S. and Russia, that we think is going to be positive for the rest of the world, including Syria. So, as I said, it's still early to judge it. "
Trump's predecessor, President Barack Obama, supported various groups opposed to Assad's government when mass anti-government protests turned into an armed uprising in 2011. Both Assad and Trump blamed Washington for training and arming a number of rebel organizations, some of which have since fractured and given rise to powerful jihadist groups such as the Jabhat Fatah al-Sham, formerly known as al-Qaeda's Nusra Front, and ISIS. While acknowledging atrocities committed on both sides of the conflict, the Obama administration maintained that Assad must step down in order to reach a political solution.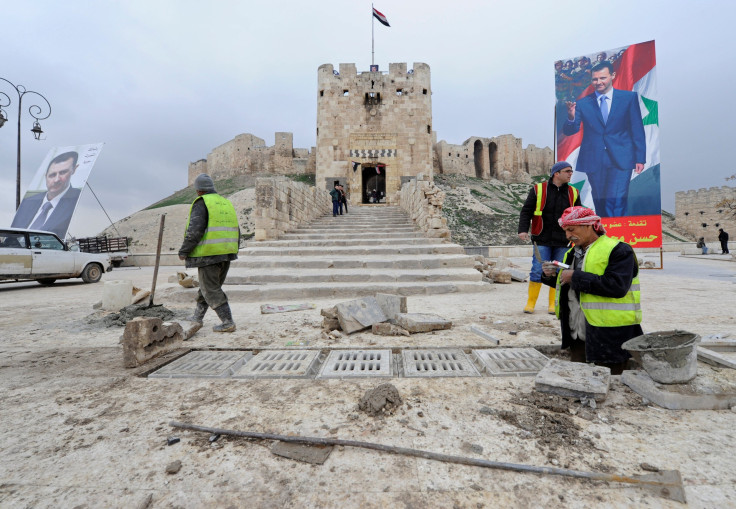 Trump has
called
Assad "a bad man" who's "done horrible things," but has stated that it would be impractical to fight both ISIS and Assad at once. He has also said the Syrian leader was "much tougher and smarter" than Obama or unsuccessful Democratic presidential candidate Hillary Clinton, with whom he was debating at the time. Last week, Trump signed an
executive order
asking defense officials to submit an official strategy for tackling ISIS within the next 30 days.
Assad previously called Trump "a natural ally" and viewed his language on fighting ISIS as "promising" after the Republican billionaire's electoral victory in November. Since then, the Syrian army has won a number of strategic victories including the recapture of Aleppo and siege of the ISIS-held town of al-Bab, putting pressure on major rebel groups such as Jabhat Fatah al-Sham and Ahrar al-Sham that their role may be diminishing as they fight one another and reject peace talks with the government. Turkey has brokered an uneasy truce with Russia and Iran, which also supports Assad, in order to secure gains made by its own forces and Ankara-sponsored rebels against ISIS in northern Syria.
© Copyright IBTimes 2022. All rights reserved.
FOLLOW MORE IBT NEWS ON THE BELOW CHANNELS