ISIS Reacts To CIA Torture Report In Tweets And 'News' From The Caliphate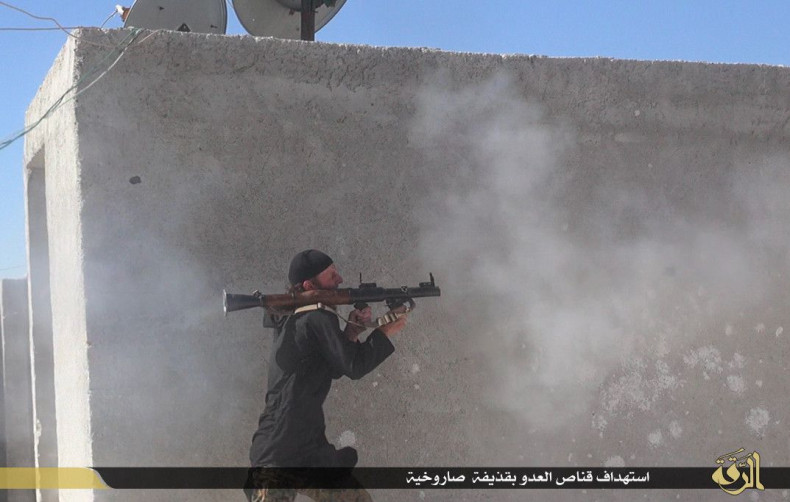 The Islamic State group wants you to know it's doing really well. Militant-affiliated social media accounts frantically shared "good news" from the "caliphate" as a response to the U.S. torture report from Guantanamo Bay prisons. Though some U.S. lawmakers were expecting brutal retaliation from the group, not only on the Internet, many militant-affiliated accounts ignored the release altogether.
In the minutes before and after the release, ISIS' many followers flooded social media sharing "photo reports" and YouTube videos purporting to show its progress in Iraq and Syria. One of the last reports was an 11-minute video entitled "The Result Of The Crusader Campaign" and focused on the militants' "wins"; another shows drone footage of the ongoing battle in the Syrian Kurdish town of Kobani.
Some militant-affiliated Twitter accounts did address the report and condemned the United States. Many singled out similarities between the list of countries involved in torture and those who are part of the United States-led anti-ISIS coalition.
U.S. lawmakers expressed concern that militants would retaliate against U.S. military personnel or civilians outside the United States. "There are some indications ... that the release of the report could lead to a greater risk that is posed to U.S. facilities and individuals all around the world," White House Press Secretary Josh Earnest said at a press conference on Monday. "The administration has taken the prudent steps to ensure that the proper security precautions are in place at U.S. facilities around the globe."
ISIS has long used the Guantanamo Bay prison as fodder for attacks; the group's leader was at one point a U.S prisoner. The militant group dresses its Western hostages in orange jumpsuits similar to those worn in the prison.
Though some ISIS-affiliated social media accounts were outraged by the contents of the reports, it's possible the militant group's leadership was already aware of much of its contents, either through personal experiences or through detainees who have since been released. According to recent reports, 180 prisoners released from Guantanamo returned to extremist groups and between 20 and 30 of those went to Syria.
© Copyright IBTimes 2022. All rights reserved.