ISIS Responsible For San Bernardino Shooting? Tashfeen Malik Facebook Post Links Alleged Shooter To Islamic State Group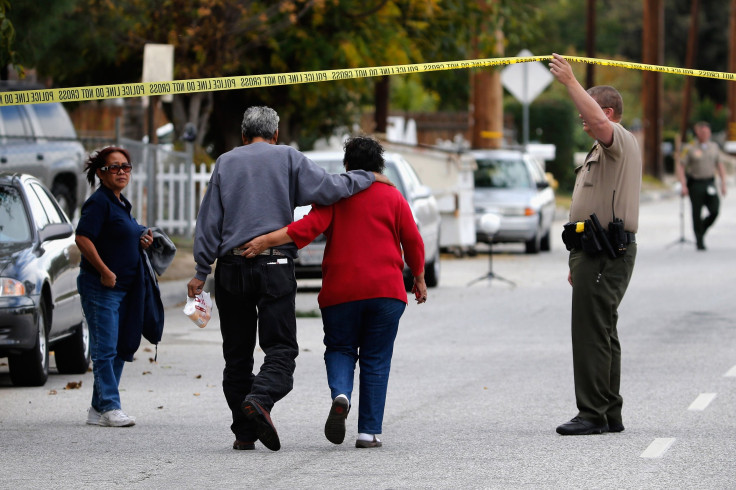 UPDATE: 11:25 a.m. EST -- CNN reported Friday that a pro-ISIS post linked to San Bernardino shooting suspect Tashfeen Malik was from a Facebook profile with another name. Officials told the New York Times the message was later removed and that the couple had tried to delete their online footprint before the shooting.
"At this point we believe they were more self-radicalized and inspired by the group than actually told to do the shooting," an anonymous source in law enforcement told the Times.
Investigators believe #SanBernardino female attacker Tashfeen Malik pledged allegiance to ISIS leader, officials say https://t.co/iJHMPrgAEd

— CNN (@CNN) December 4, 2015
Malik and Farook died Wednesday in a shootout with police, hours after the couple allegedly opened fire at the center. San Bernardino Police Chief Jarrod Burguan told reporters that the two "came prepared" with long guns and "assault-style clothing." At their home, authorities found thousands of additional rounds of ammunition and dozens of explosives.
President Barack Obama, speaking Thursday from the Oval Office, said it was possible Malik and Farook were motivated by terrorism or a workplace incident. "There may be mixed motives involved in this, which makes the investigation more complicated," he added.
CBS reported earlier this week that Malik and Farook had been perusing ISIS propaganda on the Internet. The extremist group has not claimed responsibility for the attack, but some of its supporters celebrated the killing online Wednesday with the hashtag #America_Burning, International Business Times previously reported.
The lawyer for the family, David Chesley, told CNN that "it just doesn't make sense for these two to act like some kind of Bonnie and Clyde or something."
Original story:
As the Inland Regional Center in San Bernardino, California, was under attack Wednesday, one of the suspects may have been declaring loyalty to the Islamic State group. Citing anonymous sources in the U.S. government, CNN reported exclusively Friday that Tashfeen Malik had posted on Facebook supporting Abu Bakr al-Baghdadi -- the leader and self-styled caliph of ISIS.
CNBC tweeted the same account:
Malik and her husband, Syed Rizwan Farook, are accused of killing 14 people and wounding 21 others Wednesday at an office holiday party. They were both killed by police later. Authorities were investigating possible motives for the attack, including radicalization, Reuters reported.
© Copyright IBTimes 2022. All rights reserved.
FOLLOW MORE IBT NEWS ON THE BELOW CHANNELS