ISIS Soldiers 'Beheaded' And 'Cooked' By Anti-Islamic State Machete-Wielding Woman Jihadi Hunter In Iraq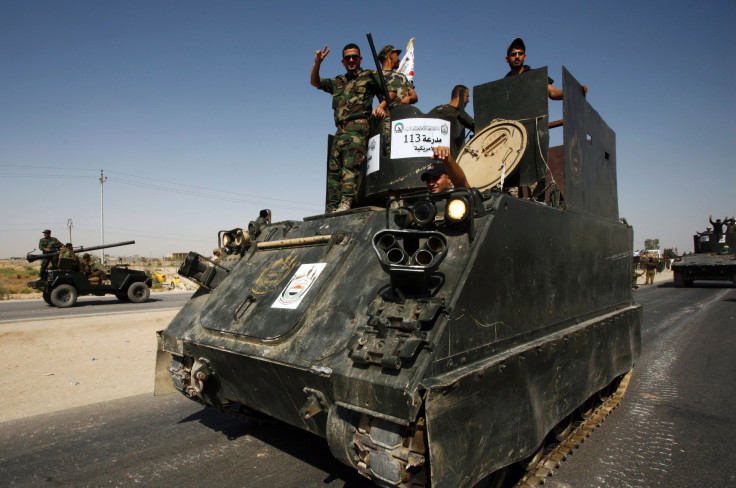 An Iraqi widow says she is beheading Islamic State fighters and cooking their heads in pots as part of her brutal campaign to avenge the deaths of men in her family.
Wahida Mohamed has created a militia group that helped drive Islamic State, or ISIS, forces out of her home town of Shirqat last week. The woman also known as Um Hanadi posts images of her charred, mutilated victims on Facebook, in a mirror image of the grisly tactics that have made ISIS notorious around the world.
Her weapon of choice? A machete.
"I fought them, I beheaded them, I cooked their heads, I burned their bodies," Mohamed told CNN reporter Ben Wedeman in Iraq. As proof, she has posted grisly images to her Facebook page, including one showing her holding a decapitated head, the Daily Star reported.
Mohamed said her first two husbands, her father and three brothers died fighting ISIS. She is now a prime target of the group and has survived several assassination attempts. "Six times they tried to assassinate me," she told CNN. "I have shrapnel in my head, legs, my ribs were broken, but all that didn't stop me from fighting."
Mohamed and her militia fought alongside the Iraqi military as it pushed ISIS out her hometown of Shirqat, strategically located near a main thoroughfare to Baghdad, according to the Wall Street Journal. "She was as competent as any army officer was in the way she led her fighters," said Gen. Jumma Ennad, the Iraqi army commander who led the operation Sept. 22.
Mohamed says she is motivated by more than just revenge.
"If we lose Iraq again, we'll lose it forever," she said.
© Copyright IBTimes 2023. All rights reserved.
FOLLOW MORE IBT NEWS ON THE BELOW CHANNELS