ISIS Takes Over Cities With Help From Key Allies, Experts Say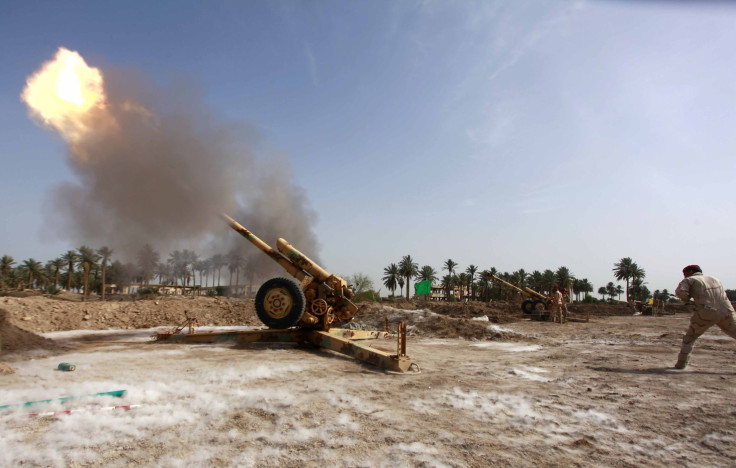 Bulldozers stolen by the Islamic State of Iraq and Syria (ISIS) lined up along Iraq's northwestern border with Syria on Tuesday, ready to plow a path through the border fence. That path now serves as the official entry and exit point for the group's fighters and for its newly acquired weapons -- a scenario experts say would have never been possible without substantial support.
Following the takeover on Tuesday of Mosul, Iraq's second largest city, the hardline jihadist group seized control of weapons, tanks and helicopters left by the Iraqi army when it abandoned its posts in the face of the ISIS advance. On Thursday, videos and images appeared on Twitter and YouTube of the weaponry crossing the border from Iraq into Syria, where the group is waging an offensive against not only President Bashar Al-Assad's forces but other opposition battalions.
So far ISIS has seized Mosul as well as other Iraqi towns in the northwest part of the country, including Baiji, Tikrit and Samarra. Experts say ISIS would never have been able to seize control of such a large swath of country unless it cut a deal with other Sunni Muslim communities in Shia-majority Iraq, and possibly the Iraqi military in Mosul.
"There is a lot of support on the ground for this. They would never have been able to penetrate so quickly had there not been a deal between officers and ISIS and support on the ground," Denise Natali, a senior research fellow at the National Defense Institute in Washington, said.
ISIS is not the only group trying to grab land. Kurdish militias are also launching their own campaign, which may be getting help from ISIS, considering they took over Kirkuk on Thursday with little resistance.
Natali said the partnerships forming in Kurdistan between the extremist group, the Kurdish soldiers and the Iraqi military would determine the capability of ISIS to move its offensive toward Baghdad and penetrate non-Sunni communities.
"Then you are going to find a larger confrontation," she said.
But a new, possibly more deadly confrontation could arrive in Syria, too, as the border with Iraq becomes more porous.
According to senior opposition officials in the Free Syrian Army, ISIS has transported Humvees, helicopters and smaller arms like Kalashnikovs through the border to Syria. The helicopters in particular are the most useful to the extremist group as they would allow them to fight from the air, something they have never been able to do throughout the three-year war.
The officials spoke via Skype at a press conference Wednesday and included Col. Abdul-Jabbar Akidi, who led FSA forces when they first entered Aleppo in 2012; Col. Afif Suleiman, head of FSA forces in Idlib; and Mustafa Berro, the leader of a coalition of rebel groups designated to fight ISIS, a group so radical even al Qaeda has disowned it as too extreme. They said they were "extremely worried" ISIS would be able to mount a stronger offensive against the moderate opposition in Syria.
In Washington, President Obama expressed concern Thursday about the situation in Iraq and said the country is "going to need more help from us." He did not specify how the U.S. would begin to assist.
© Copyright IBTimes 2023. All rights reserved.
FOLLOW MORE IBT NEWS ON THE BELOW CHANNELS