ISIS Threat To Central Asia Has Increased, Russia's Intelligence Chief Warns: Report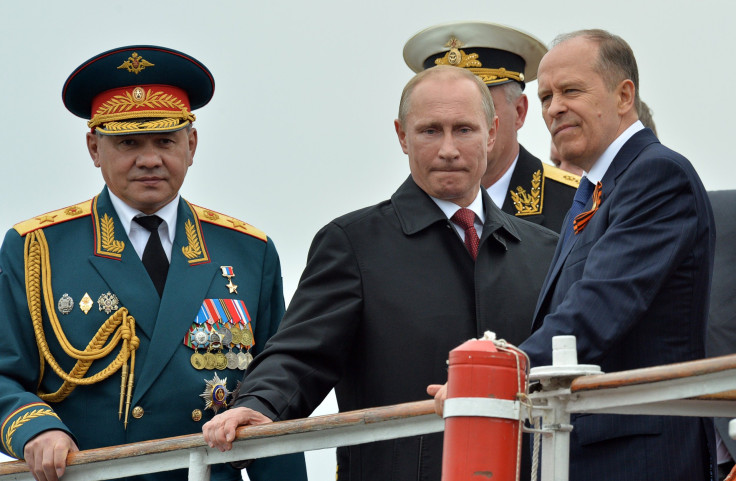 A Russian intelligence official warned Wednesday that there was an increased risk of fighters from the Taliban and the Islamic State group, also known as ISIS, invading Central Asia, Sputnik News, a state-run news agency, reported, citing the head of Russian Federal Security Service, Alexander Bortnikov.
Bortnikov made the announcement of the ISIS threat during a security session with special services from the Commonwealth of Independent States on Wednesday.
"The international community has now hit a new geopolitical challenge, an international criminal group in the name of the Islamic State. This project, which grew out of the 'Arab Spring,' has gained momentum thanks to the double [political] standards of certain world regional powers by using 'a terrorist battering ram' to reach their own strategic goals in Asia and Africa," he said, according to Sputnik News.
"According to our estimates, citizens from more than 100 countries are currently fighting in the ranks of terrorist structures and the recruits constitute up to 40 percent of their forces," Bortnikov added.
Bortnikov said the threat of invasion into Central Asia has heightened as some Taliban fighters in Afghanistan's northern border have pledged allegiance to ISIS. Afghanistan shares its border with countries like Turkmenistan, Uzbekistan and Tajikistan, which were all formerly Soviet republics. These countries have also been the main source of drugs, which flow into Moscow, the Associated Press reported.
"The escalation in tensions in Afghanistan has brought on serious dangers. There are numerous criminal groups included in the Taliban movement on the northern borders of this country right now. Some of them have also [began operating] under the Islamic State flag, which has led to a sharp rise in the threat of terrorists invading Central Asia," Bortnikov said, according to Sputnik News.
Russia reportedly started airstrikes in Syria on Sept. 30 at the request of Syrian President Bashar Assad, who is opposed by the U.S. and backed by Russia. Although Moscow claims it is targeting its airstrikes at ISIS, reports say that most of the strikes have hit other opponents of Assad. Russian Foreign Minister Sergei Lavrov said on Saturday, following talks in Vienna with U.S. Secretary of State John Kerry, that Moscow wants to work with the U.S. to fight terrorism in the Middle East.
According to estimates by Russian officials, nearly 30,000 foreign nationals are fighting with extremists in Syria and Iraq, up from 15,000 last year.
© Copyright IBTimes 2022. All rights reserved.
FOLLOW MORE IBT NEWS ON THE BELOW CHANNELS