ISIS Urges Muslim Couples To Carry Out Attacks In Europe, US: New Islamic State Rant Praises San Bernardino Deaths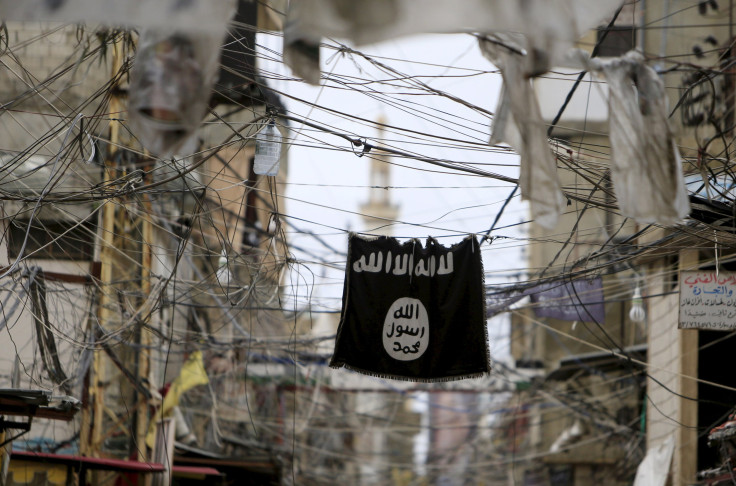 In the latest issue of its propaganda magazine, the Islamic State group, praising the married shooters who carried out a deadly terrorist attack in San Bernardino, California, called for couples to carry out similar attacks in the United States, Europe and Australia. The magazine praised Syed Rizwan Farook and Tashfeen Malik, who killed 14 people in December, as "righteous" martyrs, according to the Independent Wednesday.
The couple, who had a baby daughter, were reportedly motivated by the Islamic State group — also called ISIS or ISIL — to carry out the deadly attack at the Inland Regional Center. The couple was later killed in a shootout with authorities. In the 13th edition of ISIS' magazine, Dabiq, which surfaced online Tuesday, the group praised the shooters for abandoning their child.
ISIS said in the magazine the couple "proved that they were willing to sacrifice what is dearest to them for the sake of responding to Allah, for not only did they leave behind their comfortable lifestyle, but prior to their operation, they left their baby daughter in the care of others knowing that they likely wouldn't see her again in this life," the Guardian reported.
In a series of posts to Twitter Tuesday, New York Times foreign correspondent Rukmini Callimachi noted the magazine included a photo of the child's crib and highlighted the role of Malik, saying she did what many Muslim men in the West fail to do.
"The brother's blessed wife accompanied him despite the fact that combat is not even obligatory upon her, but she did not want to lose the opportunity for shahadah [martyrdom] at a time when many "men" of the Ummah [Islamic community] have turned away from the obligation of jihad," the magazine read, via the Independent.
The group claimed that more fighters were joining their ranks overseas, and wrote: "May Allah accept the sacrifices of our noble brother Syed Rizwan Farook and his blessed wife, accept them among the shuhada [martyrs] and use their deeds as a means to awaken more Muslims in America, Europe and Australia."
While the shooters may have been motivated by ISIS propaganda, the group did not claim them as ISIS fighters but said in the magazine that the couple had answered the "call for the Muslims to strike the crusaders in their own lands," the Guardian reported.
FBI Director James Comey said last month that there was no evidence the couple was part of a larger cell or received direction from terrorists overseas. He also said the couple had spoken in private online messages about their commitment to jihad and martyrdom but did not post publicly about it.
© Copyright IBTimes 2023. All rights reserved.