ISIS Weapons In Europe? Greek Coast Guard Seizes Islamic State Ship Smuggling Ammunition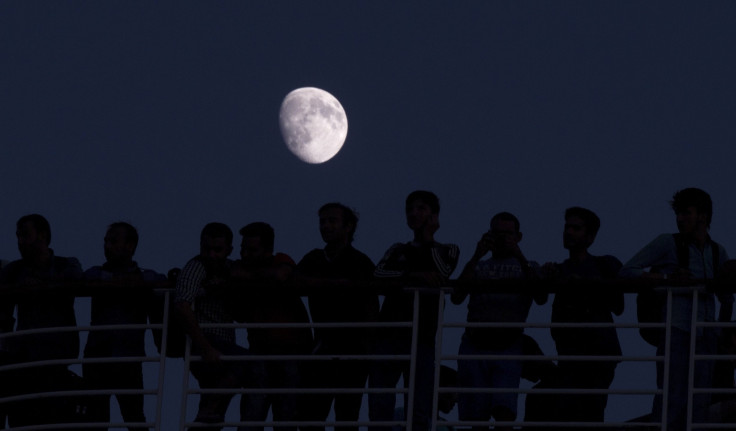 The Greek Coast Guard seized a vessel Tuesday carrying ammunition and weapons near the southern island of Crete, authorities said, according to the Associated Press. The shipment is believed to be linked to the Islamic State group in Libya, according to local media reports. Authorities have not yet confirmed whether it was connected to the Islamic State group, also known as ISIS, and said more information would be released later in the day.
Libya has become a hotbed for ISIS fighters in recent months. The country has faced severe political turmoil since the 2011 uprising that toppled the government of longtime leader Moammar Gadhafi. Split between two battling factions, Libya has become easy prey for ISIS.
The news comes as Europe is debating a solution to a growing refugee crisis. More than 300,000 migrants, most of them fleeing war in Syria, have flooded the European Union's borders in recent months.
Pro-government forces have stepped up a campaign in recent weeks meant to oust the extremist militants from their country.
Earlier this week, jihadis and government forces battled in Benghazi, Libya, where five pro-government fighters were killed in two days of violence, media reports said. At least four soldiers died and 22 were wounded Sunday in clashes with ISIS in the southern district of Hawari.
ISIS fighters planned to use Libya as a gateway to Europe, according to documents believed to be from ISIS, which were released by the British Quilliam Foundation, an organization meant to combat extremism, the Gatestone Institute reported. By posing as migrants on vessels passing into Europe, fighters in Libya would be able to quietly slip into Europe.
"The Mediterranean is becoming the world's powder keg," Toto Martello, a spokesman for the fishermen of the Italian island of Lompedusa, told the Gatestone Institute earlier this year. "We are frightened of our boats being boarded by terrorists," Martello said.
© Copyright IBTimes 2023. All rights reserved.