Islamberg Attack Plot: Muslims Decry Robert Doggart Bail Release, Media Coverage, Push For Terrorism Charges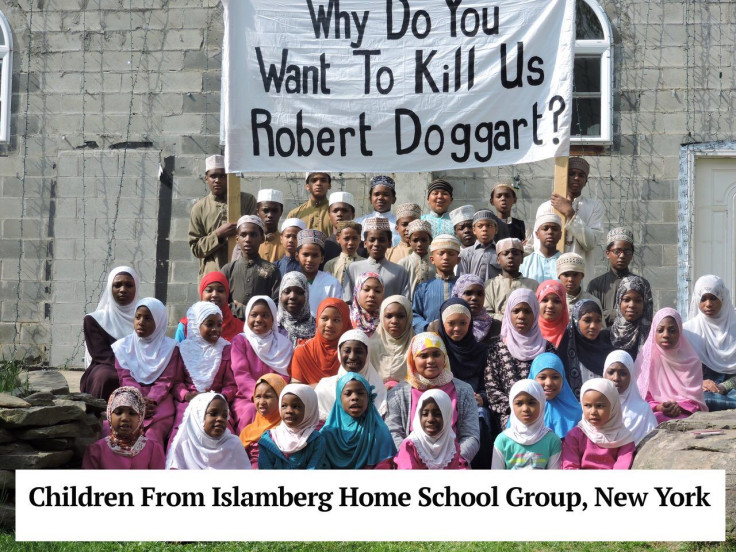 Muslim organizations are voicing outrage this week after a man who plotted to attack an Islamic community in New York State was released on bail without being charged with terrorism offenses. Community leaders have pointed to a double standard, not only in the legal consequences faced by Robert Doggart, a former congressional candidate from North Carolina, but also in what they say is scant media coverage of his plot to "utterly destroy" the town of Islamberg.
Doggart, 63, was arrested by the FBI before he could carry out his plan of killing residents and firebombing a school and mosque in the small town of predominantly African-American Muslims, located 140 miles north of New York City. Islamberg residents along with representatives of the town's founding organization, the Muslims of America (TMOA), decried the leniency of the charges leveled against Doggart and called for federal prosecutors to revisit the case.
"You cannot imagine the level of disruption Mr. Doggart's threat has caused the families of Islamberg," said Tahirah Amatul-Wadud, general counsel for TMOA, said in a news conference Monday, local media reported. "We believe that Mr. Doggart should be charged to the fullest extent with every charge that is applicable to his actions, including hate crimes and terrorism."
Intercepted phone calls and social media posts revealed that Doggart had planned to attack Islamberg on April 15 with members of a private militia. "Our small group will soon be faced with the fight of our lives. We will offer those lives as collateral to prove our commitment to our God," Doggart wrote in a post on Facebook, according to court documents. "We shall be Warriors who will inflict horrible numbers of casualties upon the enemies of our Nation and World Peace."
He also instructed his accomplices to carry AR-15 and M16 rifles to carry out the attack. "Those guys have to be killed," he was recorded telling an FBI source in a phone call. "Their buildings need to be burnt down. If we can get in there and do that not losing a man, even the better." Doggart, who made an unsuccessful bid for Tennessee's 4th Congressional District seat in 2014, later pleaded guilty to a charge of interstate communication of threats and faces between zero and five years in prison. He was released to home confinement after posting a $30,000 bond.
The plea agreement is an example of a legal double standard, according to Amatul-Wadud, who has called for a meeting with Department of Justice officials. "Anybody who purports to be Muslim and acts inconsistently with the laws would certainly be charged with terrorism," she said. "There should be no discrepancy in how the law is applied to Muslims versus someone who is not Muslim."
This call has been echoed by other Muslim groups, including the Council on American-Islamic Relations (CAIR). "If a Muslim had planned to carry out such a religiously motivated deadly attack, he would certainly have been labeled a terrorist and charged accordingly," said CAIR's national communications director, Ibrahim Hooper, in a statement. "We ask the Obama administration to rescind the plea agreement, which – as it stands – could see this individual free in the community."
Activists have also criticized media coverage of the plot as lacking and disproportionate to the level that would have been expected had Doggart not been a Christian. "It goes without saying that if Doggart had been Muslim and had planned to kill Christians in America, we would have seen wall-to-wall media coverage," Arab American political comedian and writer Dean Obeidallah wrote in a commentary for the Daily Beast. "The FBI needs to publicize these types of arrests the same way as when they arrest a Muslim on similar charges. That sends a clear message that the U.S. government is taking these incidents seriously and that Muslim lives matter."
Similar responses have also abounded on social media:
© Copyright IBTimes 2022. All rights reserved.
FOLLOW MORE IBT NEWS ON THE BELOW CHANNELS