Islamophobia In UK: Muslim Leaders Allege Government Contributes To Anti-Muslim Sentiment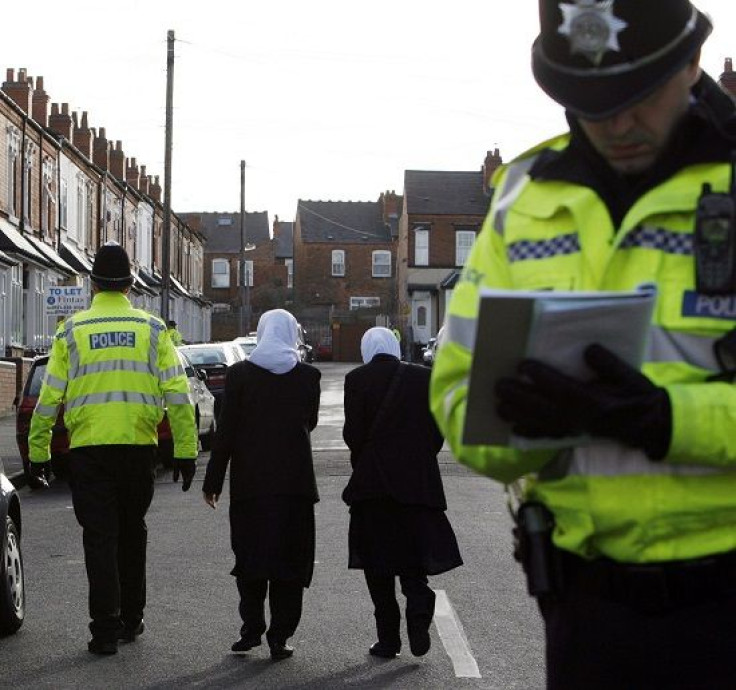 Muslim organizations claimed that programs by the British government have contributed to Islamophobia in the U.K. at a conference by the Islamic Human Rights Commission in London on Saturday. Criticizing surveillance initiatives in the U.K., including "Prevent Violent Extremism," often shortened to Prevent, Muslim leaders suggested that authorities have increased discrimination in the country.
In particular, leaders alleged that the government's promotion of "British values" serves as a coded attack on Muslim communities, depicting Islam as diametrically opposed to the spirit of the nation. The conference comes as anti-Muslim sentiment in the U.K. is on the rise, with the number of anti-Muslim hate crimes having rapidly increased over the past three years.
Retired police office Leroy Logan, who spoke at the conference, criticized the government's exaltation of "British values," which "do not have a determined definition that would differentiate them from [far-right] extremism," reported TeleSur.
Writer Arun Kundani said that Islam was presented as if it was against British values and that the nation's communities and institutions should protest the Prevent program, put in place to discourage native terrorism after the London bombings of July 7, 2005, according to TeleSur.
On Thursday, three students at a U.K. college threatened to sue the school after being suspended for sending out a community email complaining about Islamophobia, according to International Business Times. One of the students' main criticisms was the role of Prevent in monitoring Islamic communities in the U.K., further marginalizing them from the rest of the nation.
At the conference, Cerie Bullivant, a spokesperson for Cage, which supports Muslim youth who have experienced harassment from British police officers, described how a taxi driver lost his cab license for giving out copies of the Quran, according to Telesur.
"Police remain at the service of a determined sector, which is the rich and the white," Logan said.
Over the weekend, far-right and anti-immigrant groups protested the construction of a mosque, chanting racist slogans and holding U.K. flags, according to Telesur.
© Copyright IBTimes 2022. All rights reserved.
FOLLOW MORE IBT NEWS ON THE BELOW CHANNELS