Israel Condemns Fatah-Hamas Unity Government Deal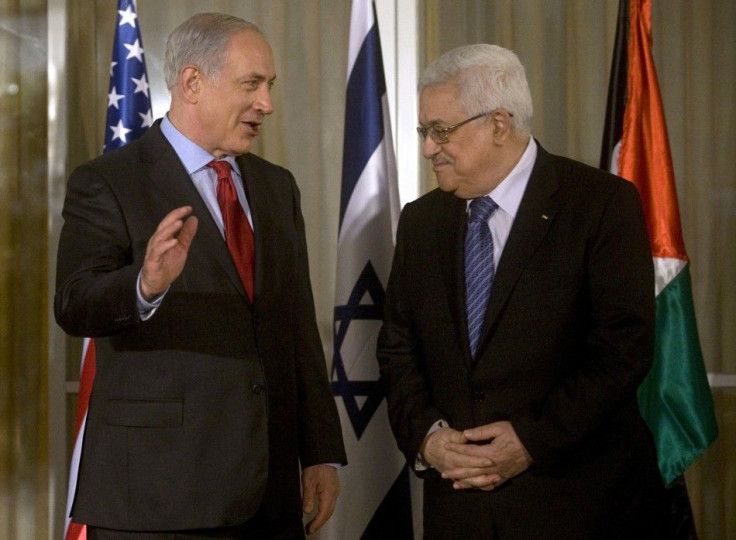 Israeli Prime Minister Benjamin Netanyahu has condemned a move by rival Palestinian groups Fatah and Hamas to form a unity government.
Mahmoud Abbas, the president of the Palestinian Authority (PA), and leader of the moderate Fatah faction which rules the West Bank, has formed a peace treaty with Hamas, the radical Islamist Palestinian group that controls Gaza.
The United States, the European Union and Israel have long branded Hamas as a terrorist organization; while the west generally supports the PA.
Netanyahu declared that Abbas cannot ally himself with Hamas while concurrently seeking peace with Israel. Israel and the PA held their first peace talks in more than a year in Jordan last month -- talks that did not yield any progress.
Hamas and peace do not go hand in hand, Netanyahu said in a statement.
Hamas is a terror organization and is aimed at the destruction of Israel. It is either peace with Hamas or peace with Israel. You [PA] can't have them both."
Jon Donnison, a BBC correspondent in Ramallah, West Bank, indicated that true unity between Hamas and Fatah may also be hard to come by, ahead of elections in both Gaza and the West Bank later this year.
"For months, Fatah and Hamas have been trying to decide on the name of a new prime minister," he wrote.
"That person was supposed to be an independent figure. But after failing to agree, they have come up with what many will see as something of a fudge… Abbas will now serve as both president and prime minister. Many Palestinians will be unclear about how that will work in practice… Abbas leads the Fatah movement and Hamas had previously rejected the idea."
Donnison added: "Abbas says he will form a new unity government to prepare for elections in Gaza and the West Bank later in the year. He said the two sides were serious about political unity. But the fact it took so long to make this decision reflects ongoing serious divisions between the two sides."
Nonetheless Hamas leader Khaled Meshaal said he is committed to reconciliation with Fatah.
We inform our people that we are serious about healing the wounds... to reunite our people on the foundation of a political partnership, in order to devote our effort to resisting the [Israeli] occupation," he said.
The United States, Israel's strongest ally, opposes reconciliation between Fatah and Hamas.
Victoria Nuland, a spokesperson for the U.S. State Department, said that any future Palestinian government must unambiguously and explicitly commit to non-violence. It must recognize the state of Israel and it must accept the previous agreements and obligations between the parties, including the road map."
© Copyright IBTimes 2023. All rights reserved.