Israel To Cut UN Funds By $6 Million To Protest Security Council's Settlement Vote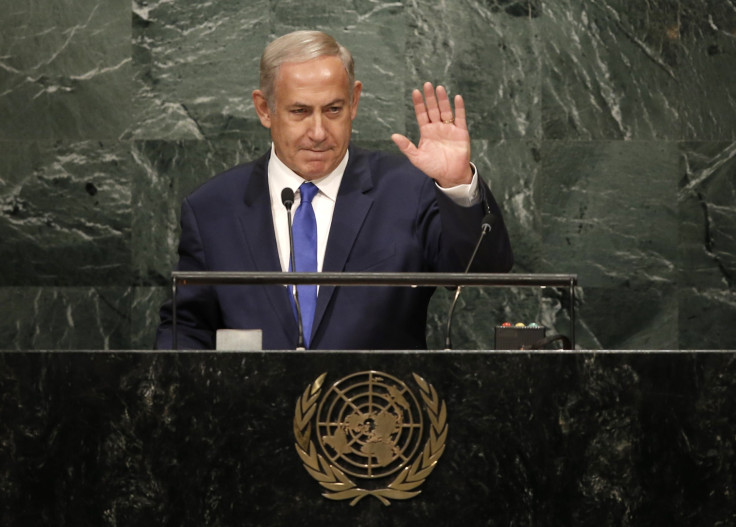 Israel announced Friday it will cut a substantial amount from its annual dues to the Unites Nations for 2017 as a sign of protest against the U.N. Security Council's December vote condemning Israeli settlements in Palestinian areas as "a flagrant violation under international law."
Israel's U.N. mission announced it will cut $6 million, which it said was allocated "to anti-Israel bodies," out of its over $40 million contribution the U.N.'s regular budget. According to the mission, groups that would no longer be receiving funding from Israel include the U.N. agency for Palestinian refugees, the Division for Palestinian Rights and information programs on "the question of Palestine."
"It is unreasonable for Israel to fund bodies that operate against us at the U.N. The U.N. must end the absurd reality in which it supports bodies whose sole intent is to spread incitement and anti-Israel propaganda," Israel's Ambassador to the U.N. Danny Danon reportedly said.
"We have not been informed," U.N. spokesman Stéphane Dujarric said of Israel's announcement.
After the December vote, Israeli Prime Minister Benjamin Netanyahu announced that the nation would re-examine its ties to the U.N.
"I instructed the Foreign Ministry to complete within a month a re-evaluation of all our contacts with the United Nations, including the Israeli funding of U.N. institutions and the presence of U.N. representatives in Israel," Netanyahu reportedly said in a televised speech soon after the vote.
He also criticized Washington's "shameful" decision to abstain from voting. The U.S., Israel's closest ally, had previously used its veto to protect the country from proposed actions against it. The U.S.-Israel relationship, already contentious during President Barack Obama's time in office, was significantly affected by the Obama administration's decision to abstain.
"The Obama administration not only failed to protect Israel against this gang-up at the U.N., it colluded with it behind the scenes," the prime minister's bureau reportedly said.
Meanwhile, the U.S. House of Representatives criticized the Security Council's vote and also condemned Obama's decision to abstain from voting.
"The United States Government should oppose and veto future United Nations Security Council resolutions that seek to impose solutions to final status issues, or are one-sided and anti-Israel," the House measure reportedly said, demanding the U.N. repeal or alter the measure it passed.
House Speaker Paul Ryan added he was "stunned" the Obama administration allowed the U.N. to condemn Israel.
"Do not be fooled. This U.N. Security Council resolution was not about settlements, and it certainly was not about peace," Ryan reportedly said. "It was about one thing and one thing only: Israel's right to exist as a Jewish Democratic state."
© Copyright IBTimes 2023. All rights reserved.
FOLLOW MORE IBT NEWS ON THE BELOW CHANNELS