Israel To Launch Ground Attack In Coming Hours: According to President Mahmoud Abbas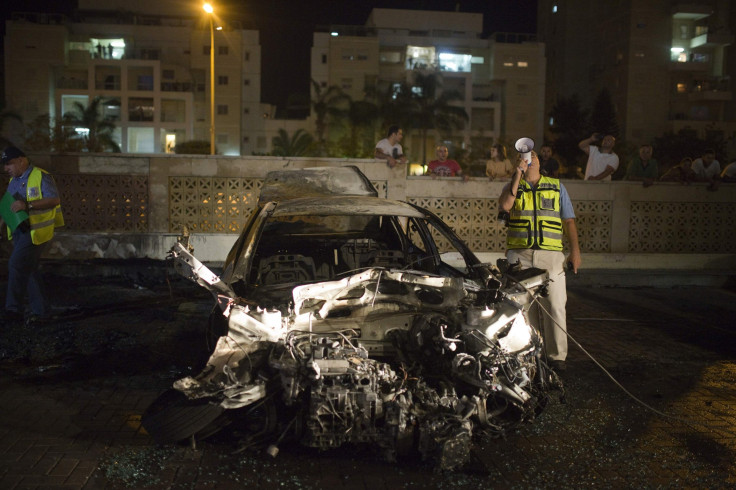 Israel has approved a ground invasion of Gaza and it will likely happen soon if a ceasefire is not reached, according to Palestinian President Mahmoud Abbas. However, as the sun is set to rise on Friday over Israel and Gaza, the clashes continue with no sign of Israeli boots on the ground.
The Israeli Defense Forces (IDF) have not confirmed nor denied Abbas' warning of a ground attack but the Israelis appear to be mobilizing. Earlier on Thursday, the IDF asked Palestinians with homes very close to the border to begin evacuating. This came right after 40,000 reservists were approved to replace conscripts near the Gaza border, mobilizing troops for a ground invasion.
At around 4 a.m. local time a Code Red rocket siren sounded over Haifa, one of the biggest cities in Northern Israel, according to Israel Radio. Meanwhile, reports from the ground in Gaza said the strikes continued during the night, with many Twitter users claiming they heard an almost constant roar of F-16 warplanes overhead. According to Twitter reports, one missile hit an apartment in the Barcelona neighborhood of north Gaza, killing one. In the Khan Younis refugee camp, the site of previous attacks, the IDF dropped a missile in the middle of the night on the al-Haj family's home, killing eight civilians. Only one family member survived.
While most of the IDF's strikes continue to be by air, Haaretz is now reporting the inclusion of naval attakcs in Israel's ongoing offensive. Twitter reports claim a recent atack came from the sea. Several journalists reported the IDF hit the Gaza seaport three times in less than 15 minutes a little after 1 a.m. local time and photos show that it is now on fire. Eye-witnesses on Twitter claim the blasts came from a boat. The port is around 50 meters from the Roots hotel, where many international journalists are staying.
On Thursday, the U.S. Consulate in Jerusalem also reportedly sent out an email to U.S. citizens in Gaza preparing a voluntary evacuate. All U.S. citizens have until Friday morning to request departure from Gaza; they are allowed to bring immediate family members only.
President Obama told Prime Minister Netanyahu that he condemns the bombings of Israel by Hamas and that the U.S supports Israel's right to self defense, said U.S. ambassador to Israel Daniel Shapiro, according to CNN. Shapiro wouldn't directly answer whether Obama asked Israel to not begin an invasion.
Shapiro said the U.S. supports the effort to stop rocket attacks against Israel. "Hamas needs to end its rocket fire; that will allow de-escalation," he said. Kerry is reaching out to regional leaders, Shapiro added.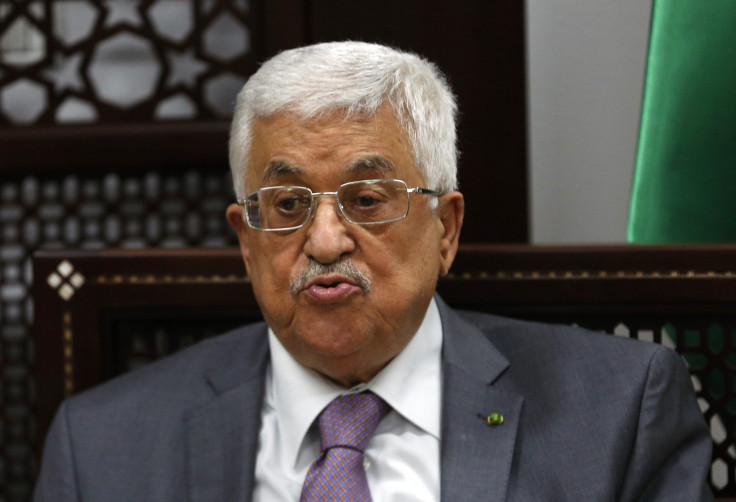 Abbas urged both sides to reach an unconditional truce before the invasion begins. All attempts at a cease-fire have failed, Abbas added, according to the Jerusalem Post. "The most important thing now is to avoid bloodshed," he said. "The Egyptians have held contacts with the two sides, but these efforts have unfortunately failed."
The third day of Israel's "Operation Protective Edge" saw more death and destruction in Gaza. Since the operation began, the IDF claims it has launched over 900 strikes, targeting tunnels in the Raffah crossing, homes of Hamas leaders and important military infrastructure. Meanwhile, Hamas and the Islamic Jihad, a Palestinian militant group, continue to fire rockets into Israel. According to the IDF, more than 384 rockets have been fired since Tuesday.
The Gaza Health Ministry has reported 90 dead and more than 500 injured. According to Haaretz, Magen David Adom Emergency Services, Israel's equivalent of the Red Cross, said it has treated 123 wounded Israelis.
Even with a threat of a ground attack looming, the rocket fire shows no signs of stopping.
"The factions in Gaza are not going to surrender but to carry on fighting. Netanyahu is talking, but we aren't impressed by his words. We aren't worried. We are working quietly and calmly, according to the strategy we set for ourselves," the spokesman of the military wing of Islamic Jihad, Abu Ahmad said, according to Haaretz. "I am not revealing secrets here. We will escalate our responses if Israel escalates its aggression. We will escalate both by rocket fire and other means."
© Copyright IBTimes 2023. All rights reserved.
FOLLOW MORE IBT NEWS ON THE BELOW CHANNELS