Death Toll In Gaza Rises As Day Two of Israel's 'Operation Protective Edge' Comes To An End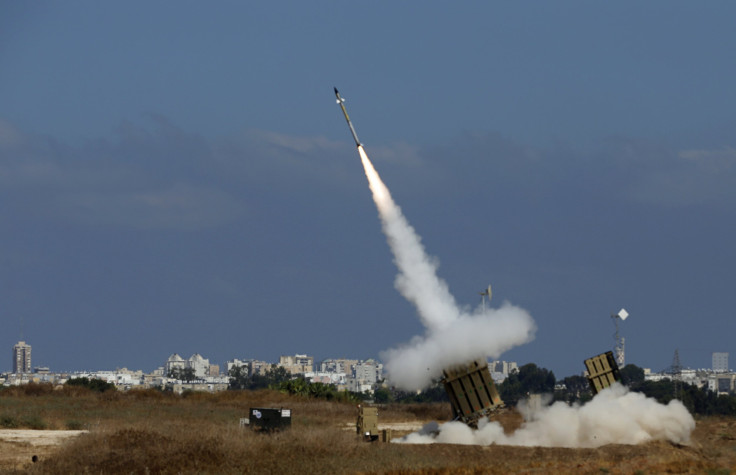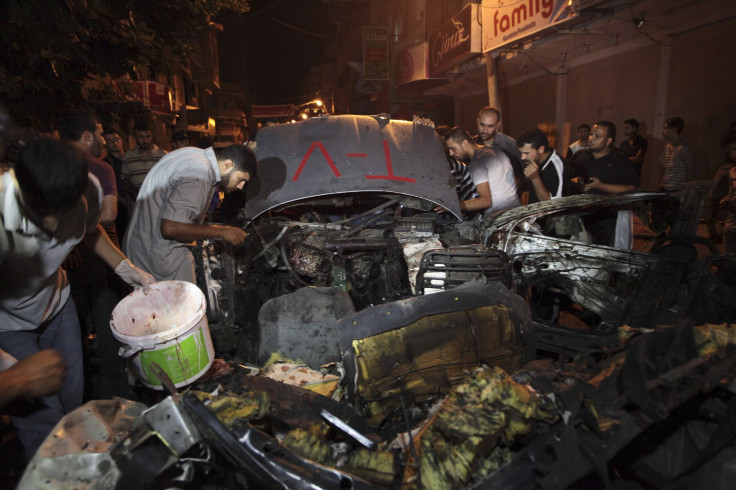 As the death toll in Gaza climbed on the second day of Israel's "Operation Protective Edge," Israeli President Shimon Peres warned that a ground invasion is likely if Hamas does not stop firing rockets.
"We warned them," Peres told CNN on Wednesday. "We asked them to stop it. If they won't stop their missiles, there will be a ground attack."
However, as Wednesday came to an end, clashes are escalating. The Israeli Defense Forces (IDF) increased airstrikes, while Hamas continued to shoot rockets into Israel, and reports of face-to-face clashes came sporadically throughout the day. The death toll in Gaza is at least 64 people, including at least 12 children, an 80-year-old woman and one journalist.
Speaking at a security briefing at an IDF command center, Prime Minister Benjamin Netanyahu said, "We've decided to escalate even further our attacks on Hamas and on the terrorist organizations in Gaza. ... The operation will expand and continue until the fire on our communities is over and the quiet is back."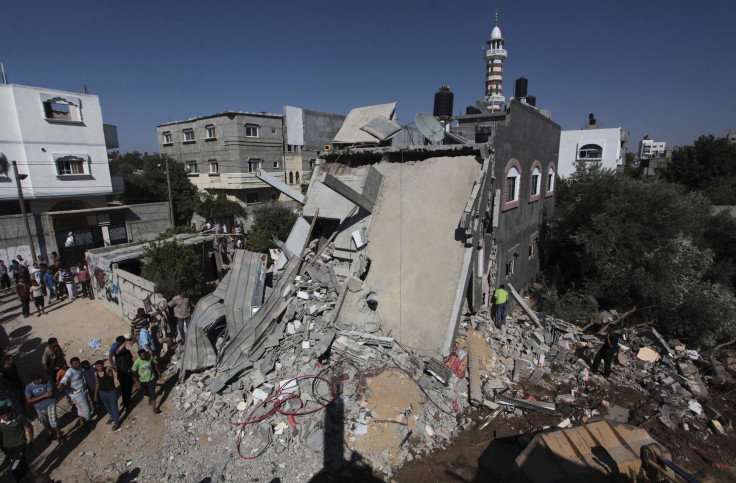 Reports vary, but according to Haaretz, more than 180 rockets were fired into Israel and 83 rockets and mortar shells actually hit on Wednesday, 21 of which were intercepted by the Iron Dome, Israel's missile defense system.
As Israeli airstrikes became more frequent on Wednesday, attacks "shook Gaza every few minutes," Reuters wrote. So far, the airstrikes hit at least 590 targets, including bombing several tunnels (a huge source of Hamas income), a naval police base, domestic security offices and the homes of at least eight senior Hamas members, according to the IDF.
Among the IDF airstrikes was a bomb that hit a Palestinian news vehicle, one clearly labeled "TV." Palestinian media reported that the driver was killed and four others were wounded. The IDF also killed alleged "armed scuba divers" whom it claims were attempting to infiltrate Israel near the beach of Kibbutz Zikim.
Palestinian officials told Reuters that at least 25 houses were destroyed or damaged, including the Kaware family home. All eight family members were killed Tuesday. On Wednesday, an IDF investigation showed that the family was warned of an incoming strike and fled but returned to their home too quickly. Following that, the IDF released an educational video demonstrating how its warns civilians in Gaza prior to bombings.
Despite Peres warning of a possible ground attack, Hamas shows no signs of stopping or even slowing its missile attacks. In a press conference from Qatar on Wednesday, Hamas leader Khaled Meshal dismissed claims that tensions came from the kidnapping and killing of three Israeli teens, but rather from a build up from Israel's occupation of Palestine. "The kidnapping was the start of things as far as Netanyahu is concerned. As if the occupation, the settlements and the blockage don't constitute a blatant violation of Palestinian rights. Whoever wants calm in return for calm isn't going to get it."
He called on Netanyahu to end the occupation if he wants a ceasefire. If Israel wants "an immediate halt to the aggression and bombings, and it's time to end the occupation. You Israelis: Take your complaints to Netanyahu and his extremist government, which are the reason you are in bomb shelters."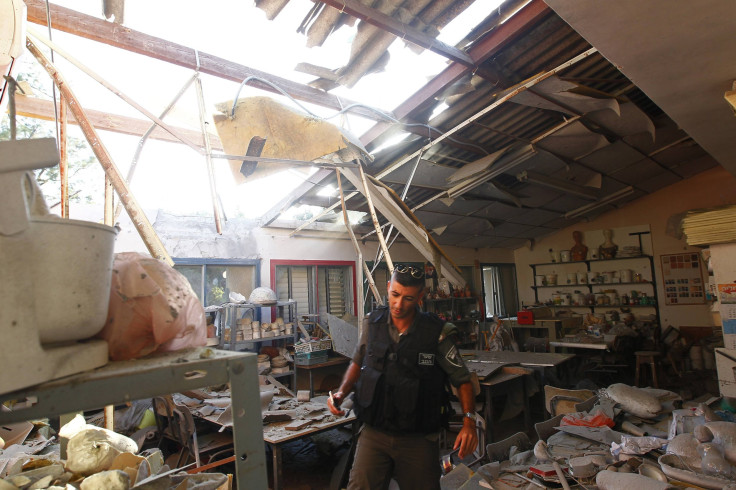 Meanwhile, several international powers are getting involved. United Nations Secretary-General Ban Ki-moon will brief the U.N, Security Council on Thursday. In a statement on Wednesday, he said: "Regional leaders have a vital role to play and I urged President Sisi and others to help facilitate a return to the November 2012 ceasefire agreement. The risk of violence expanding further still is real. Gaza, and the region as a whole, cannot afford another full-blown war."
Palestinian President Mahmoud Abbas has been in talks with Egyptian President Abdul-Fattah al-Sisi, hoping to get Cairo to negotiate a ceasefire, as it did in 2012. While Sisi said he was committed to protecting the Palestinian people, Egyptian foreign ministry spokesman Badr Abdelatty said there would be "no mediation, in the common sense of the word."
Egyptian state news agency reported that the country would open the Rafah crossing on Thursday for the first time since Sisi was elected president so that wounded Palestinians may receive medical care.
The number Palestinians wounded has exceeded 500.
© Copyright IBTimes 2023. All rights reserved.