Israel-Palestine Conflict: Fatah, Hamas To Form Unity Government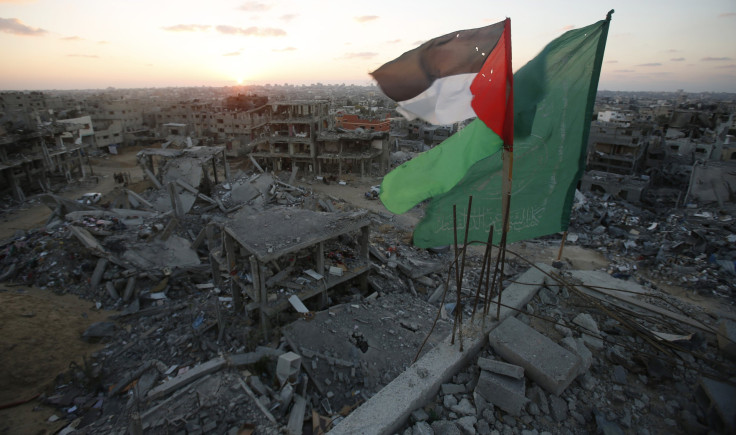 Rival Palestinian sides Hamas and Fatah announced a plan to form a Palestinian unity government, a decision made in light of several recent geopolitical events. The agreement, reached late on Tuesday in Moscow, marks the end of the more than decade-long hiatus, since both groups participated in elections.
Concluded after three days of negotiations, the agreement says a new Palestinian National Council will be formed, and it will comprise of other Palestinian factions — including the Palestinian Islamic Jihad — and will also include Palestinians in exile, according to Al Jazeera. The new council will oversee the selection of the Palestine Liberation Organisation (PLO) Executive Committee, according to Israeli daily Haaretz.
Hamas and Fatah agreed to will elect new members to the council over the next two months and attempt to form a new government.
"Today the conditions for (such an initiative) are better than ever," Azzam al-Ahmad, a senior Fatah official, reportedly said.
The two rivals are burying the hatchet after taking cognizance of events such as the recent peace conference in Paris, Donald Trump's election as president and the U.N. Security Council resolution criticizing Israeli settlements, according to a Fatah official, who reportedly said a unity government would be of strategic importance for the Palestinians.
"If Fatah or Hamas compromise in order to achieve Palestinian unity, this is not considered as a compromise by any means. The concept and reality of unity, when this happen between all Palestinian sides, this is a win and not a loss for all sides. Everybody will win," Moussa Abu Marzouk, the deputy chairman of Hamas' political bureau, was reported as saying.
"President Abbas may be looking to shore up his domestic position, and to insulate himself from what he sees maybe as a very hostile administration coming in to Washington," Khaled Elgindy, a senior Brookings Institute fellow and former adviser on peace negotiations told Al Jazeera, adding that the U.S. elections were the "most important factor."
Palestinian leaders also approached Russian Foreign Minister Sergei Lavrov on Monday, requesting him to dissuade President-elect Trump from executing his plan to move the U.S. embassy in Israel from Tel Aviv to Jerusalem.
Hamas and Palestinian President Mahmoud Abbas' Fatah party have been at odds since the former won the 2006 legislative elections and seized Gaza in a near civil war-like situation in 2007.
© Copyright IBTimes 2023. All rights reserved.