Israel Questions IAEA's Credibility Over Iran Uranium Probe Closure, Calls For Security Cabinet Meeting
KEY POINTS
The International Atomic Energy Agency had launched an investigation into an Iranian site
It was claimed that traces of man-made uranium were found at the Marivan site
Iran said "laboratory instruments and equipment" used by miners could be the reason for the uranium traces
Israel raised concerns over UN's atomic watchdog's decision to close a probe into Iran's nuclear activity. The International Atomic Energy Agency had launched an investigation into an Iranian site where suspected nuclear activity was reported.
Israel's Foreign Ministry spokesperson Lior Haiat said that the closure of the probe at Marivan, 325 miles southeast of Tehran, where traces of man-made uranium were found "could have extremely dangerous consequences."
"The explanations provided by Iran for the presence of nuclear material at the site are not reliable or technically possible," Haiat said, the Times of Israel reported Thursday. "Iran continues to lie to the IAEA and deceive the international community."
Amid growing concerns over Iran's nuclear program, a security cabinet meeting was set for next week to discuss the potential threat. Prime Minister Benjamin Netanyahu and Defense Minister Yoav Gallant will also hold a security assessment meeting on Sunday, Times of Israel reported, citing Channel 12 news.
The news of the IAEA's closure of the investigation was reported by the Associated Press on Wednesday. In its report, the Vienna-based body said that it had no further questions regarding Iran's explanation of the uranium traces at the site. Tehran claimed that "laboratory instruments and equipment" used by miners could have been the reason behind the traces.
However, Israel's Foreign Ministry spokesperson accused IAEA Director General Rafael Mariano Grossi of working under Iran's political pressure, warning that the watchdog had "severely damage[d]" its credibility.
"The information in the file implicitly points to... blatant Iranian violations of the inspection agreements," he said.
Since 2018, Tehran has significantly increased its nuclear development activities following the unilateral withdrawal of the US from a historic agreement aimed to limit Iran's nuclear program and ensure its peaceful nature in exchange for relief from economic sanctions imposed by the international community.
Talks to revive the deal fell apart last year, however, a recent report claimed that US officials have engaged in discussions with their Omani counterparts to explore the possibility of restarting mediated nuclear negotiations between the United States and Iran.
Meanwhile, Israeli officials slammed the decision, accusing the US of seeking an interim agreement that would allow Iran to continue enriching uranium.
"I hear all the reports about Iran, so I have a sharp, clear message for Iran and the international community: Israel will do what it must to prevent Iran from getting a nuclear bomb," Netanyahu said in a short video message on Thursday.
During a military ceremony, Gallant addressed the "recent developments regarding the Iranian nuclear issue," as stated by his office.
"The dangers facing the State of Israel are intensifying and we may be required to fulfill our duty in order to protect the integrity of Israel and especially the future of the Jewish people," Gallant said.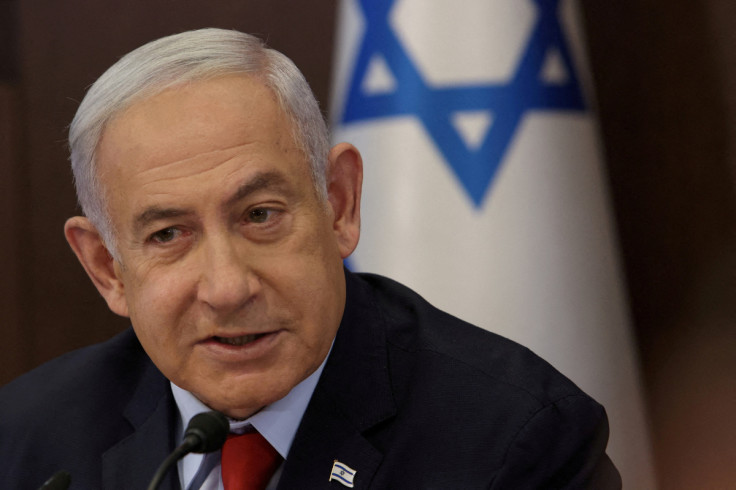 © Copyright IBTimes 2023. All rights reserved.