Israel: Security Cabinet Approves Deployment Of 40,000 Troops to Gaza Border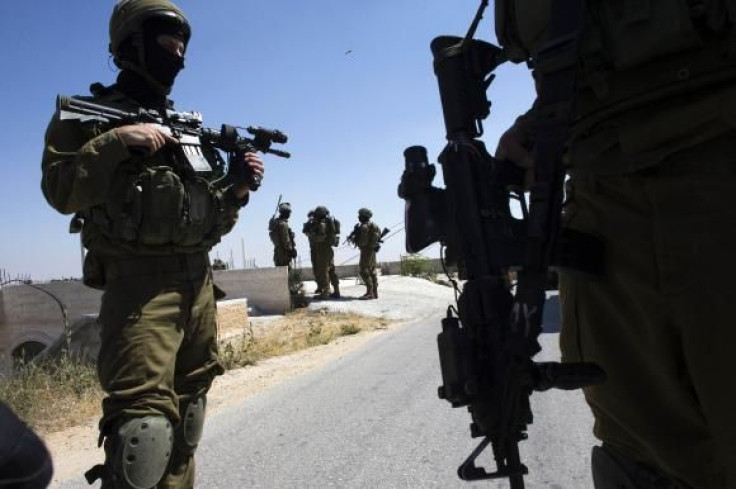 The Israeli government has given the military authorisation to mobilise up to 40,000 additional troops to the Gaza border as Operation Protective Edge escalates.
While the Israeli military has stated that the reservists will not be immediately called up, the troops are being readied in the event that the Israel Defence Forces' (IDF) offensive against Hamas needs to be expanded.
The decision came just hours after Israeli Prime Minister Benjamin Netanyahu ordered the military to "take off the gloves" in the conflict with Hamas.
"Hamas chose escalation and it will pay a heavy price for it," he said.
Defense Minister Moshe Ya'alon said: "we are prepared for an offensive against Hamas, which will not end in a couple of days.
"We will not tolerate missiles being fired at Israeli towns and we are prepared to extend the operations with all means at our disposal in order to keep hitting Hamas."
The vote was held at a security cabinet meeting in Tel Aviv at which Netanyahu instructed the Israeli Defense Forces (IDF) to prepare for a possible ground offensive in the occupied territory.
"The prime minister's instruction by the end of the meeting was to prepare for a thorough, long, continuous and strong campaign in Gaza," a senior Israeli official told Haaretz.
"The prime minister instructed the army to be ready to go all in. A ground offensive is on the table."
Israel bombarded dozens of targets overnight in the Gaza Strip, with 12 Palestinians killed.
Four Palestinians were killed by a targeted strike on their car in Gaza City while another airstrike on a house in Khan Younis, a southern area in Gaza Strip, killed at least seven Palestinians and wounded more than 20 people.
Whether those killed and injured were civilians could not be immediately verified but it is reported that two girls were killed in the strike on the house which was believed to be holding a suspected militant.
Tensions in the region are at their highest for years following the murders of three Israeli teenagers in the occupied West Bank and the revenge killing of a Palestinian teenager in Jerusalem.
Police have arrested six Jewish suspects in connection with the murder of Mohammed Abu Khudeir, who was reportedly killed "because of his nationality."
This article is copyrighted by IBTimes.co.uk, the
business news
leader
FOLLOW MORE IBT NEWS ON THE BELOW CHANNELS