Israel Seizes $1.7M In USDT From Alleged Crypto Accounts Of Hezbollah, Quds Force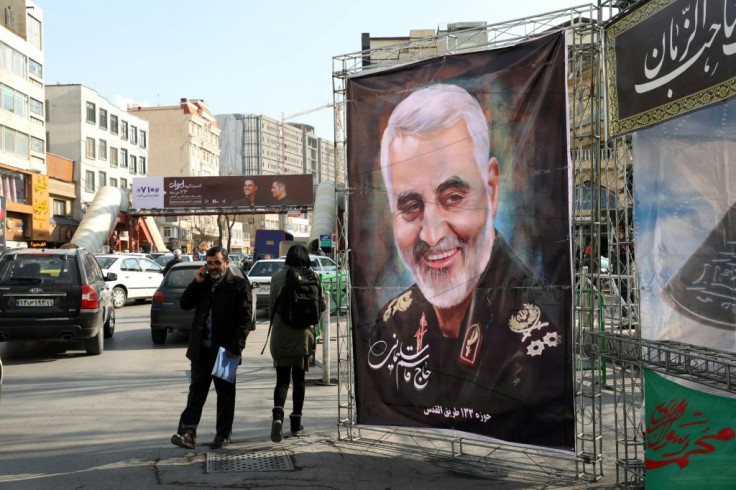 KEY POINTS
The successful operation consisted of Mossad spy agency, the Israeli police, its military intelligence office and many others, pushed through following Gallant's go signal
Israeli Defense Minister Yoav Gallant confirmed the news and described the operation as the first of its kind in terms of confiscating crypto assets linked to the Quds Force and Hezbollah
The crypto assets seized by the authorities are in USDT stablecoin, which is issued on the Tron network, Chainalysis confirmed
Israeli authorities, through the revolutionary tools developed by Israeli security agencies, have successfully seized around $1.7 million in cryptocurrency from digital wallets linked to Iran's Islamic Revolutionary Guard Corps' Quds Force and the terror group Hezbollah.
Israeli Defense Minister Yoav Gallant confirmed the news and described the operation that took place a few days ago as the first of its kind in terms of confiscating crypto assets linked to the Quds Force and Hezbollah.
"A few days ago, an extensive and precedent-setting operation — to expose a route for financing terror with digital currencies — was wrapped up," Gallant said at a conference hosted by the ministry's National Bureau for Counter Terror Financing (NBCTF), adding that "This is the first incident of this magnitude, in which an infrastructure led by Hezbollah and the Iranian Quds Force that transferred millions of dollars to be used by terror elements was thwarted."
The latest development, including the confiscation of crypto wallets, involved Israel's Mossad spy agency, the Israeli police, its military intelligence office and many others which all acted following Gallant's go signal.
"I issued an order that allowed the seizure of the funds, their confiscation, and the transfer of the money to the treasury of the State of Israel. In doing so, we have actually cut off the flow of terror funds along this route," the Israeli defense minister said.
The crypto assets seized by the authorities are in USDT stablecoin, which is issued on the Tron network, blockchain forensics firm Chainalysis disclosed, adding that the seizure is significant for various reasons.
"The activity we analyze above is one of the first publicly available examples of terrorism financing via cryptocurrency that goes beyond simple, social media-based donation campaigns — in this case, sophisticated state actors were using crypto to funnel money across borders to a dangerous terrorist organization," Chainalysis said in a blog post.
"The NBCTF seizure focuses on wallets controlled by Tawfiq Muhammad Said Al-Law, a Syria-based hawala operator, who worked with senior Hezbollah operators like Muhammad Qasim Al-Bazzal and Muhammad Ja'far Qasir — both of whom are sanctioned by OFAC — to operate Hezbollah's crypto funding infrastructure. Qasir in particular is a critical conduit for financial disbursements from Iran's Quds Force used to fund Hezbollah's activities," Chainalysis detailed.
The firm also noted that the latest development in Israel underlined that the battle against terror groups using cryptocurrencies to finance their activities has a long way to go despite the series of successful seizures made by the authorities.
The Israeli defense minister also warned terrorists and those behind financing terror groups that Israel is coming for them.
"Whoever finances terror, or maintains a financial relationship with terror operatives, must know that he is a target, just like anyone who directs terrorism," Gallant said.
© Copyright IBTimes 2023. All rights reserved.