Israel Supplying Saudi Arabia With Weapons To Fight Yemen Rebels, Iranian Media Claims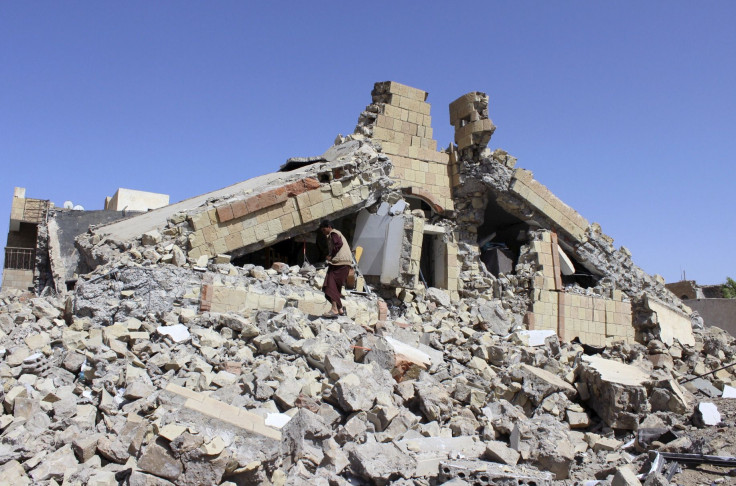 Shiite Houthi rebels seized Israeli-made weapons from the Saudi Arabian embassy in the Yemeni capital of Sanaa Saturday, according to Iran's semiofficial Fars News Agency. The militants discovered the Israeli weapons along with U.S. plans to construct a military base in Saudi Arabia to monitor the Gulf of Aden and the Red Sea, the Jerusalem Post reported.
The rebels explored the embassy after overtaking its guards during heavy fighting. Saudi Arabia allegedly requested Israel to provide "state-of-the-art weapons to supply the terrorist groups in Yemen," Iranian media claimed. "The Saudis are using Israeli weapons in their raids on Yemen," Haaretz quoted Yemeni army commander Taher Rasoul Zadami as saying.
Iran-backed Houthi fighters captured Sanaa in September and seized the presidential palace in January, forcing Yemeni President Abed Rabbo Mansour Hadi to resign. The conflict has claimed more than 2,000 lives. Saudi forces began airstrikes against the Houthi rebels in March in conjunction with an ongoing battle between Saudi Arabia and Iran over control for the region. Saudi Arabia seeks to restore Hadi to power.
Israel and Saudi Arabia have quietly cooperated on certain intelligence and security matters in recent years. "The changes that the Middle East has experienced in recent years have created a set of joint interests between the two countries," Michal Yaari, an expert on Saudi foreign policy and a lecturer at the Open University, told the Jerusalem Post. "The biggest enemy for both countries is Iran."
About 60 years ago, there were around 50,000 Jews living in Yemen. Nowadays, there are fewer than 100 living in Sanaa. The Houthi logo features the phrases "Death to Israel" and "Damn the Jews."
© Copyright IBTimes 2022. All rights reserved.
FOLLOW MORE IBT NEWS ON THE BELOW CHANNELS