Israel Tests Its New Mid-Range Missile Defense System, David's Sling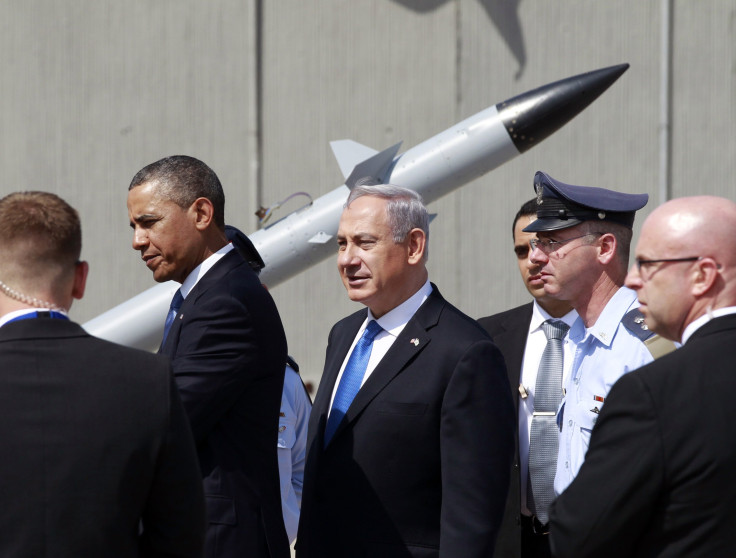 Israel on Wednesday said it successfully tested the country's newest missile defense system, which was developed in partnership with the United States.
The mid-range interceptor system, also called "David's Sling," will complete Israel's "multilayer rocket and missile defense" shield system, which includes the Iron Dome short-range rocket interceptor and the Arrow ballistic missile interceptor, both of which are already operational, an Israel defense ministry officials said.
The defense system, also known as Magic Wand, can intercept missiles with ranges of 63 miles to 125 miles. It's being developed to counter possible attacks from Syria, Iran and Iran-backed Hezbollah fighters in Lebanon.
"The successful test is a major milestone in the development of the David's Sling Weapon System and provides confidence in future Israeli capabilities to defeat the developing ballistic missile threat," Israel's defense ministry said in a statement.
David's Sling passed its second live trial on Wednesday when it detected and destroyed a test ballistic missile. The missile defense system could be ready for deployment next year, officials said.
Israel currently has deployed the Arrow system to intercept longer-range missiles from Iran and the Iron Dome system to intercept short-range rockets from the Gaza Strip. According to Israel and the U.S., the Iron Dome system knocked out about 85 percent of the Palestinian rockets fired at Israel's southern cities during the Gaza war in 2011.
David's Sling, once deployed, can shoot down ballistic missiles, such as Iran's Shehabs and Syria's Scuds, which in the last war were missed by the long-range interceptor Arrow, Reuters reported.
The ongoing civil war in Syria may have weakened Syria's strength to strike Israel significantly, and Iran, which claims that its nuclear program is for peaceful purposes, is negotiating a deal with world powers in Geneva on Wednesday and is unlikely to attack Israel immediately. But, the country faces threats from Hezbollah fighters, who are believed to hold about 70,000 rockets and missiles.
David's Sling was developed jointly by Israel's by state-owned Rafael Advanced Defense Systems Ltd -- which also makes Iron Dome -- and U.S. firm Raytheon Co (NYSE:RTN).
© Copyright IBTimes 2023. All rights reserved.
FOLLOW MORE IBT NEWS ON THE BELOW CHANNELS