Israel Warns Lebanese Government It Is Responsible For Hezbollah Attacks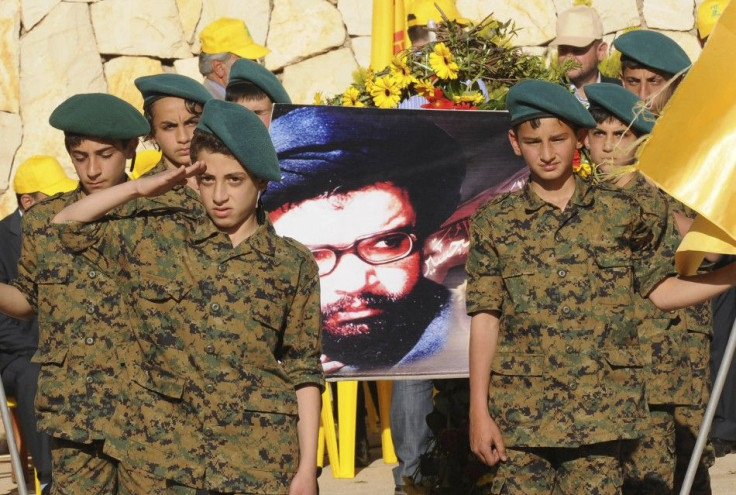 Israel warned Lebanon on Friday that it will hold its government responsible if Hezbollah retaliates following an alleged Israeli strike on the Shiite terrorist organization's stronghold earlier this week, Lebanese media reports.
On Wednesday, Hezbollah threatened Israel by saying it would "choose the time and place and the proper way to respond." Following the threats, Israel beefed up security along its border and sent a letter through United Nations UNIFIL forces demanding they curb any attacks.
"It is self-evident that we see Lebanon as responsible for any attack on Israel from the territory of Lebanon," Yuval Steinitz, the strategic affairs minister, said on Friday. "It is the duty of the Lebanese government to prevent any terrorist attack -- whether a terrorist or missile attack, or any other kind -- on the State of Israel," he told Israel Radio, as reported by Haaretz, an Israeli daily.
In the past, Israel launched several attacks on Syrian shipments to Hezbollah, for which Israel has never claimed responsibility.
In 2013, Israel struck a warehouse containing Russian-made Yakhont missiles near the Syrian port city of Latakia. The missiles were reported to be destined for Hezbollah. Israel refused to comment on the incident.
Hezbollah was designated as a terrorist organization by the U.S. It has increased its role in fighting against Syrian rebel forces in recent weeks.
© Copyright IBTimes 2023. All rights reserved.