Israeli Arrest Policy Fuels Anger Among Palestinians As Administrative Detentions Surge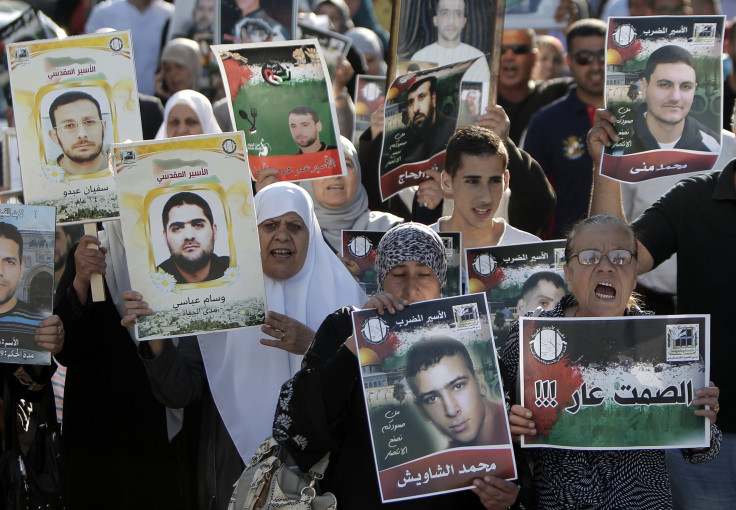 The recent release of Palestinian detainee Khader Adnan following a 56-day hunger strike has brought renewed attention to Israel's use of imprisonment without charge or trial. And in the Palestinian West Bank, it has reignited anger.
Administrative detention allows Israel's military to arrest Palestinians and hold them for renewable six-month terms without trial. The policy is meant for security purposes, but Palestinian rights groups say the controversial practice is increasingly being used vindictively to quell Palestinian political activism. In the last year, the number of Palestinians being held under administrative detention has more than doubled.
"There will never be any form of peace or justice until the prisoner issues are resolved," Randa Wahbe, international advocacy officer of Addameer, a prisoner support group, said in a telephone interview this week. "In the last few years there have been a lot of protests against administrative detention, as thousands of Palestinians have been held based on information they cannot see."
Administrative Detentions Surge
Around 400 Palestinians are in custody under the controversial practice, compared to fewer than 200 people a little over a year ago, according to statistics from the Israeli human rights group B'Tselem. The detainees are not told what they are being charged with and have no right to put forward evidence of their own, as no official trial is held. They often do not know when their sentences will end, as Israel's military is able to renew their detention for as many six-month terms as they wish. This week, 15 detainees had their detentions renewed, the International Middle East Media Center reported Monday.
Administrative detentions peaked during the height of the second Palestinian intifada, or "uprising," which lasted from 2000 to 2005, reaching over 1,000 detainees. In the years that followed, it looked as though Israel might abandon the tactic, with only dozens of people being held as administrative detainees at times.
But in the last few years, the tactic has seen a resurgence. Detainees are transferred to jails within Israel and transferred to checkpoints in their West Bank upon their release.
Adnan, a leader of the Palestinian militant group Islamic Jihad, began a hunger strike after being held by Israel a year without charges. His case gathered international attention as his hunger strike went on 56 days, during which family members said he came close to death. Adnan became an icon of Israel's detention policies.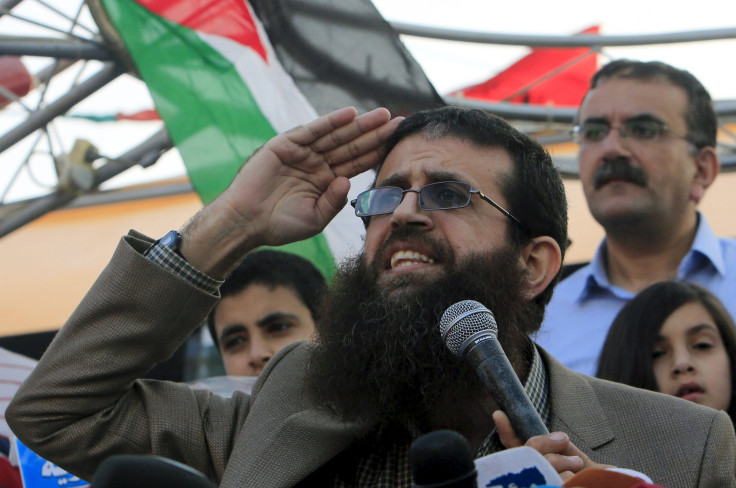 Hailed a win by Palestinian rights groups, Adnan was granted his freedom Sunday following negotiations to see him end his hunger strike. As part of the agreement, Israel said it would never rearrest Adnan under administrative detention again. It was the 10th time Adnan had been held as an administrative detainee. He previously staged a 66-day hunger strike in 2012, which also led to his release.
Raed Amer, president of the Palestinian Prisoners Society in Nablus, said Adnan is currently in the hospital, suffering complications from his protest.
Israel's policy of administrative detention has for years come under fire from international human rights organizations, including Human Rights Watch and Amnesty International, and has been condemned by U.N. Secretary-General Ban Ki-Moon.
"Those detained should be charged and face trial with judicial guarantees in accordance with international standards, or be promptly released," the Secretary-General's spokesman said amid concerns over the health of prisoners during a mass hunger strike in 2013.
A Policy For 'Exceptional Cases'
Hillel Frisch, a researcher at the Begin Sedat Center for Strategic Studies, a conservative Israeli think tank, said the issue is not as clear-cut as critics make it out to be. Many of those being held are the "brains behind" terrorist plots against Israel, he said.
"They have the wherewithal to hide their fingers from the actual operations and planning of terror," he said. "It's often there isn't hard evidence to put them in court, or in many cases, if they would have to reveal that evidence even in closed courts, it's sensed it could endanger people, mainly informants," he said.
Frisch said the rate of detentions is rising parallel to violence in the West Bank. Many of those who have been detained in the last year were arrested in a wide crackdown against Hamas in the West Bank following the kidnapping and killings of three Israeli teenagers in June 2014, and some have been gradually released in the last several months. Israel placed blame for the kidnapping on the Palestinian political party Hamas, considered a terrorist organization by Israel, which rules the Gaza Strip and operates cells in the West Bank.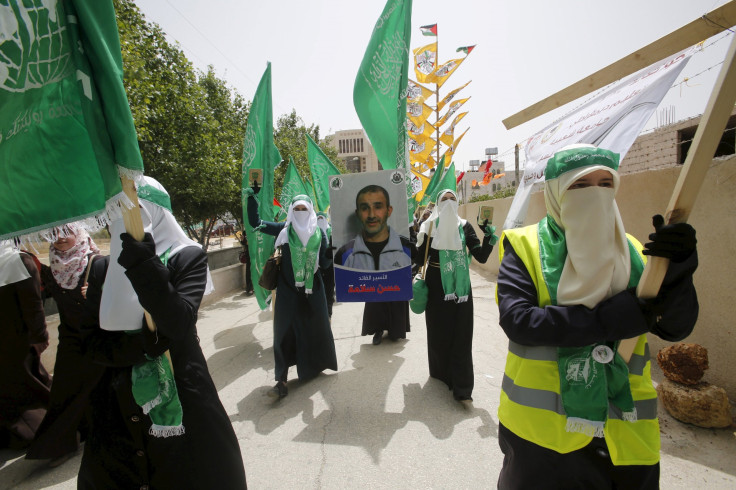 "It probably points to an attempt at reorganizing, especially the Hamas infrastructure," Frisch said. "One has to realize the magnitude of the number of cells that are being created, the number of attempted suicide bombings and everything else, to realize that maybe there are grounds for detention," he said.
As per international law, experts said the practice is not outright prohibited but is meant to be limited to exceptional cases. Israel has pointed toward American detainees held at the Guantanamo Bay prison in Cuba as precedent for their policy, according to Haaretz.
Targeting Political Dissent?
But critics say Israel has abused the policy, using it for the ease of skipping trial or, worse, to crackdown on dissent. They say the detention policy has been unfairly used to target political opposition.
They point to cases like that of Khalida Jarrar, a senior member of the Palestinian Legislative Council and a prominent lawyer who was held for several weeks under administrative detention in April but released and put on trial following intense criticism. Israel's leading liberal newspaper, Haaretz, published an editorial saying the military was using the law against her "to deter every public Palestinian activist ... from realizing his or her rights."
Ultimately, the military did bring 12 charges against her, including belonging to an organization considered illegal by Israel, participating in protests and inciting the kidnapping of Israeli soldiers. The move further outraged critics.
"If you had this evidence against her, why did you detain her under administrative detention?" asked Sarit Michaeli, a spokesperson for B'Tselem, an Israeli group monitoring human rights in the Palestinian territories. "You should have just taken her to trial in the first place … the right to due process is one of the most basic rights."
B'Tselem has repeatedly criticized Israel for its use of administrative detention, saying it denies Palestinians due process, has been overused and utilized to target political opponents. They also call the relocation of detainees from the West Bank to Israel "a flagrant breach of international law," which prohibits the transfer of people from occupied territories.
Administrative detainees have repeatedly protested the terms of their detention over the years. In 2012, many of the detainees joined some 1,500 Palestinians in Israeli jails who staged a hunger strike calling for better conditions and for the right to a fair trial, gaining attention and support from around the world.
The open-ended hunger strike terminated when Israel agreed to make considerable concessions, including promising to end the practice of solitary confinement and extensions on administrative detentions without new evidence being brought before a military judge – agreements Palestinian rights groups say Israel has failed to meet.
At present, more than 60 detainees are boycotting their military proceedings, which they consider unfair, while at least two others are on hunger strike over their being held without trial, Palestinian prisoner groups told International Business Times. A bill will soon be up for vote in the Israeli Knesset that would allow jails to force-feed prisoners, likely in an attempt to quell further large-scale hunger strikes.
For Michaeli, of the Israeli human rights group B'Tselem, the rising number of detainees is symptomatic of the bigger problem of Israel's occupation.
"We have a major criticism of the Israeli military court system in the West Bank. We think that it's a system that does not deliver real justice. It's a system meant to preserve the interest of the occupier," she said. "Virtually every Palestinian family has had someone detained by Israel since the beginning of the occupation, and it's a big issue for them. Whereas for Israelis, it's a nonissue, Israelis don't even think about it."
© Copyright IBTimes 2023. All rights reserved.
FOLLOW MORE IBT NEWS ON THE BELOW CHANNELS