Israeli Attack Against Iran Might Result In 30-Day Conflict, 500 Casualties: Ministry Official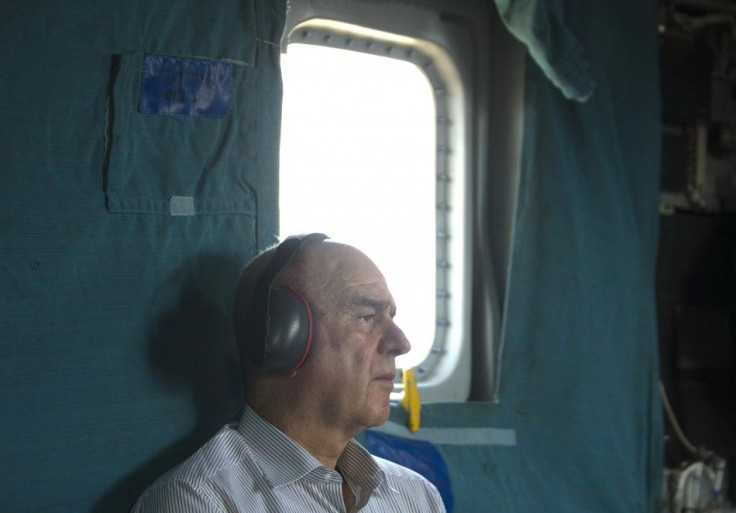 Israeli Civil Defense Minister Matan Vilnai outlined the possible outcome of an attack against Iran during a Tuesday interview with Maariv, a daily newspaper.
He said that in the event of an Israeli offensive, the ensuing conflict with Iran would likely last a month, kill about 500 Israelis, and involve several fronts -- a presumed reference to the risk of retaliation from militants of Hezbollah in Lebanon and Hamas in the Gaza Strip.
"There is no room for hysteria," he said, according to Reuters. "Israel's home front is prepared as never before."
But Vilnai also expressed a willingness to coordinate with the United States, which is hesitant to engage militarily with Iran.
Both countries are interested in preventing Iran from acquiring nuclear weapons. Iran currently employs nuclear technology for energy and medicinal purposes; it is presumed not to have reached the uranium enrichment levels necessary for nuclear weaponry.
In hopes of convincing Iran to abandon its alleged pursuit of nuclear weapons, the United States, Israel and their global allies have implemented severe economic sanctions against the Islamic Republic.
Vilnai's Tuesday comments were only the latest in a string of loaded statements from Israel this month.
"We are determined to prevent Iran from becoming nuclear [armed], and all the options are on the table," said Israeli Defense Minister Ehud Barak last Thursday, according to Agence France-Presse. "When we say it, we mean it."
On August 1, Prime Minister Benjamin Netanyahu told reporters that it was time for decisive action.
"Right now the Iranian regime believes that the international community does not have the will to stop its nuclear program," he said. "This must change and it must change quickly, because time to resolve this issue peacefully is running out."
The Israeli government has been handing out gas masks to citizens. It has also begun testing an emergency texting system to keep the country posted on any dangerous developments, according to the Guardian.
The government has also appointed a new civil defense minister, former Shin Bet chief Avi Dichter, to replace Vilnai. This could be a way for Netanyahu to increase support for a strike against Iran in what is now a divided ministerial cabinet.
On Tuesday, reports Agence France-Presse, the Iranian Foreign Ministry dismissed Iran's heightened rhetoric as bluster.
"In our calculations, we aren't taking these claims very seriously because we see them as hollow and baseless," said spokesman Ramin Mehmanparast.
"Even if some officials in the illegitimate regime [Israel] want to carry out such a stupid action, there are those inside [the Israeli government] who won't allow it because they know they would suffer very severe consequences from such an act."
FOLLOW MORE IBT NEWS ON THE BELOW CHANNELS