Israeli Defense Minister Orders Crackdown On Right-Wing Lehava Anti-Assimilation Group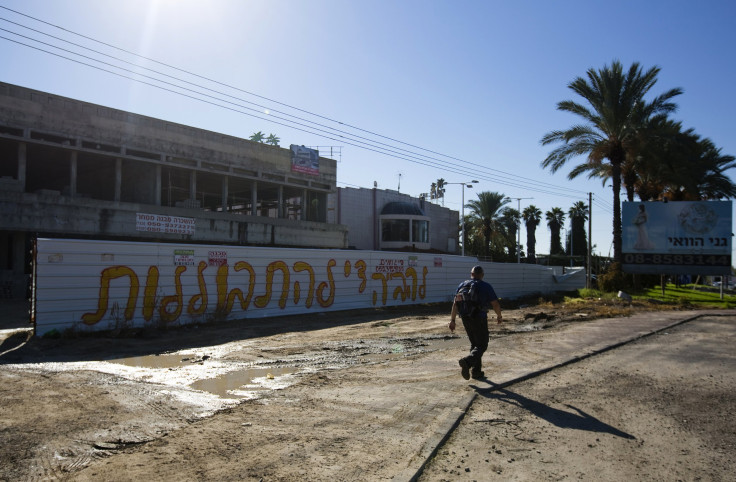 Israeli Defense Minister Moshe Ya'alon Sunday ordered the Shin Bet intelligence service and Defense Ministry lawyers to begin collecting evidence against the anti-assimilation group Lehava, calling it a terrorist organization, Israeli television reported. Members of the group are charged with setting a bi-lingual school in Jerusalem afire last month.
The Jerusalem Post reported Ya'alon wants Lehava declared a terrorist organization because it espouses the racist ideology of slain Jewish Defense League founder Meir Kahane, the outlawed Kach Movement founder who was assassinated in New York in 1990. Lehava's leader, Bentzi Gopstein, was among 10 of the group's members arrested for incitement Saturday.
After his release, Gopstein said: "I know that we don't intimidate or use brass knuckles and iron chains. And there's no chanting of 'Death to the Arabs' at our demonstrations either. And if there were, I put an end to it."
Gopstein, 45, has said any crackdown on his group will only serve to strengthen it, Arutz Sheva reported.
"The press was only good for the Lehava organization," he told Hot News last week. "From the day that the media decided to turn my arrest into a full festival, the phones in the Lehava offices haven't stopped ringing, more and more activists are asking to arrive and volunteer."
Gopstein, who helped found Lehava, maintains his group acts within the law. He said members already have prevented 1,000 Jewish girls from marrying Arab men and raised "awareness to the dangers of assimilation."
"In most cases family members or good friends contact us, we established a telephone line 054-8497687 which takes calls 24 hours (a day)," he said, adding leads also come to the group's Facebook page and website.
An undercover journalist for Ynetnews.com wrote that Lehava is testing the boundaries between freedom of expression and incitement. He found those who want to join have to have the right ideology and fill out a form on the group's website. Members start out on patrols and manning information booths. Women are trained to assist other women and WhatsApp groups transmit reports of mixed couples, messages from Gopstein and other group leaders, and Kahane's views on each week's Torah portion.
Lehava gained national attention in August when members tried to disrupt the wedding of an Arab man to a Jewish woman who had converted to Islam.
© Copyright IBTimes 2023. All rights reserved.