Israeli Forces Detained At Least 95,000 Children Since 1967 In West Bank: Study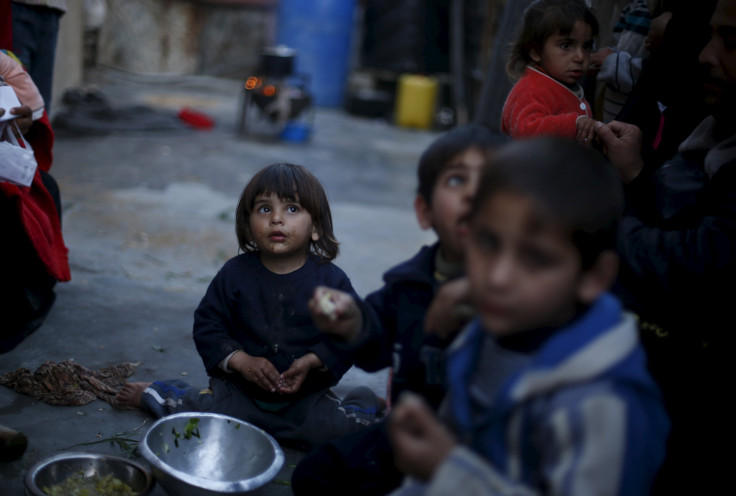 Israeli security forces have detained and abused thousands of children in the West Bank since 1967, after Israel won a brief six-day war and occupied territories in the region, a report from a West Bank-based nonprofit group has claimed.
Military Court Watch, in its report, said that about 95,000 children have been detained in the West Bank over the decades -- some of them taken into custody in "terrifying military raids" on their homes at night -- and some 59,000 of the detained children have been subjected to physical torture. The report, citing 200 testimonies of minors detained between 2013 and 2015, also accuses Israel Defense Forces (IDF) of widespread, systematic and institutionalized abuse of Palestinian children in the West Bank.
"A common technique employed by the interrogators is to inform the minor that all of the other people detained at the same time have already provided a confession so denial is futile. Aggressive behavior, threats and violence are also sometimes utilized during the interrogation, including threats to beat, rape, hold in solitary confinement, electrocute or shoot the minor," the report stated.
The report also alleges that 187 of the children interviewed had their hands tied during the first 24 hours of arrest and 165 complained of being blindfolded while 124 said they were physically abused. Only eight minors were given access to a lawyer before interrogation and the parents of only seven children were present during their interrogation, the report added.
The IDF has denied the allegations, Agence France-Presse reported. The report added, citing an anonymous IDF source, that while there was no legal requirement for a lawyer or parent to be present during questioning -- for Palestinians or Israelis -- a defendant facing trial was provided with legal counsel and parents had the right to attend court hearings. And while defendants or their parents are free to complain to the court about physical violence, they "almost never" do so, the source told AFP.
Military Court Watch has submitted the report to a United Nations special rapporteur to investigate the 200 cases of torture, according to a statement from the nonprofit.
© Copyright IBTimes 2023. All rights reserved.