UN Keeps Israel, Hamas Off Children's Rights Violator List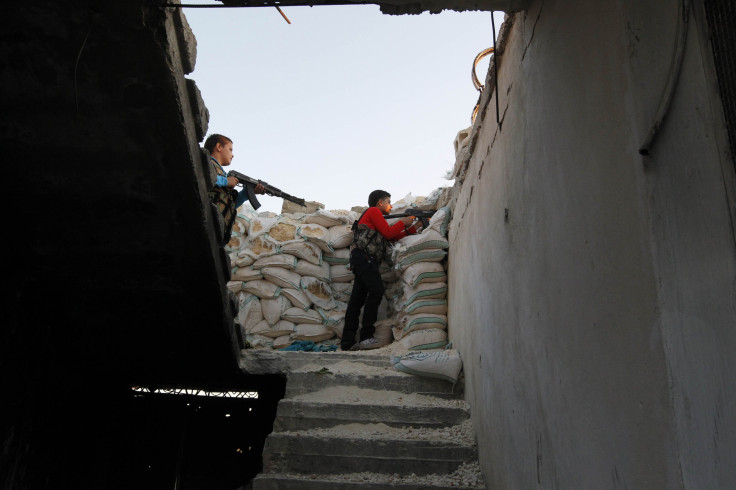 United Nations Secretary General Ban Ki-moon on Monday decided to keep both Israel and Hamas off a U.N. blacklist of states that violate the rights of children during conflict -- a move that went against the recommendation of a high-ranking official of the international body.
Leila Zerrougui, U.N. special representative of the secretary-general for children and armed conflict, had recommended -- in a draft of the report sent to the U.N. head -- that both Israel's army and the Palestinian militant group Hamas be blacklisted for systematic violation of the rights of children.
Ban's decision to exclude Israel from the list was due to "intense pressure" from Washington and Tel Aviv, Israel-based Haaretz reported.
However, the U.N. chief condemned Israel's practices in his final report.
"The unprecedented and unacceptable scale of the impact on children in 2014 raises grave concerns about Israel's compliance with international humanitarian law ... (and) excessive use of force," he said in the report, according to Reuters.
He also cited a "dramatic increase" in the number of children who died in the conflict in Israel and the Palestinian territories last year. The report's figures show that at least 561 children, 557 of whom were Palestinians, were killed in 2014.
Israel's foreign ministry spokesman Emmanuel Nahshon praised the U.N.'s decision and said that Israel had taken all possible steps to keep civilians out of harm. "Israel acted to defend its residents from attacks by a murderous terrorist group, which has no qualms about placing Palestinian civilians, including children, in the line of fire," he said, according to Reuters.
A U.N. inquiry in April had found that Israel fired on seven U.N. schools being used as shelters, killing 44 Palestinians. It also found that Hamas militants had used empty schools as staging grounds for attacks and for hiding weapons. Ban's report condemned "Palestinian armed groups" for indiscriminate rocket firing that threatened the lives of children in Israel and Gaza.
The report also cited the Central African Republic, Iraq, Nigeria, South Sudan and Syria as places where "children were affected to a degree which is an affront to our common humanity."
According to the report, the five deadliest conflicts for children were in Afghanistan (710 dead), Iraq (679 dead), the Palestinian territories (557 dead) and Darfur, Sudan (197 dead).
© Copyright IBTimes 2023. All rights reserved.