Israeli Official Links Netanyahu's Canceled US Trip To Defense Aid Hold-Up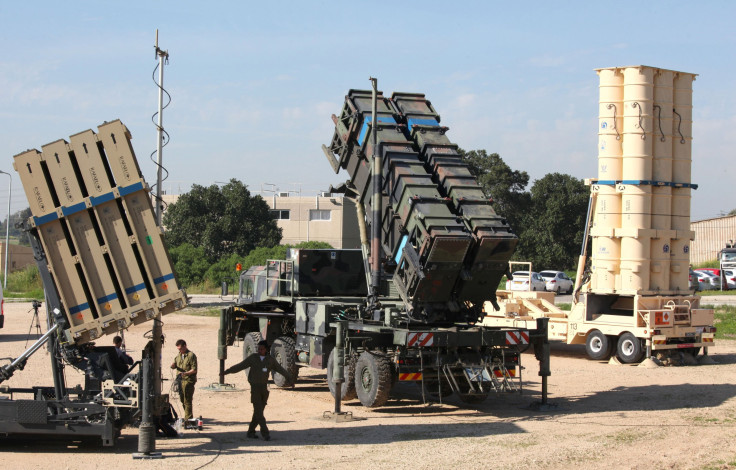 A hold-up over a new U.S. defense package for Israel was behind Prime Minister Benjamin Netanyahu's decision to forgo a meeting with President Barack Obama in Washington this month, a senior Israeli official said on Thursday.
Deputy Foreign Minister Tzipi Hotovely's remarks contrasted with a statement by Netanyahu that cited his reluctance to risk being drawn into the U.S. presidential campaign as the reason for declining a White House offer to host him on March 18.
Current U.S. military grants to Israel, worth about $3 billion annually, expire in 2018.
Israel, which last year requested $5 billion in future annual aid but whose officials have since set their sights on $4 billion to $4.5 billion, says it needs to expand its military, rather than just upgrade technologies, given spiraling arms procurement it anticipates by arch-foe Iran and Arab states.
U.S. officials have given lower target figures of around $3.7 billion. The dispute prompted Israeli officials to hint that Netanyahu may bank on Obama's successor for a better deal.
"There was a decision not to go to the president as long [as] the agreement over the compensation package is not concluded," Hotovely told Israel Radio, using a term linking the future U.S. aid to last year's international nuclear deal with Iran, which brought sanctions relief that Tehran may use for arms purchases.
"The prime minister wants to honor the U.S. president by going when there is a basis, good news on the matter of the U.S. aid package," she said. "This really has to be taken seriously."
U.S. officials say they still hope for an agreement before Obama leaves office next January.
The White House's announcement on Monday that Netanyahu had turned down the meeting with Obama was seen as the latest episode in a fraught relationship that has yet to recover from deep differences over the Iran nuclear deal.
Some U.S. sources assessed that Netanyahu wanted the memorandum of understanding (MOU) concluded before meeting Obama and that the lag was among the reasons for not coming to Washington, where he was to have addressed the annual conference of the pro-Israel lobby AIPAC.
Vice President Joe Biden, in Jerusalem on Wednesday for discussions with Netanyahu that included the MOU on defense aid between 2018 and 2028, appeared to acknowledge Israel's terms.
"We're committed to making sure that Israel can defend itself against all serious threats, maintain its qualitative edge with a quantity sufficient to maintain that," Biden said.
It was not clear if that signaled a deal was close.
U.S. negotiators have made clear that, while they want Israel to maintain a technological advantage over its neighbors, they differ over the level of risk of increased quantities of less-advanced arms in the hands of Washington's Arab allies who seek to counter Iran.
© Copyright IBTimes 2023. All rights reserved.