Israel's Netanyahu Calls On UN To Punish Iran Over Missile Tests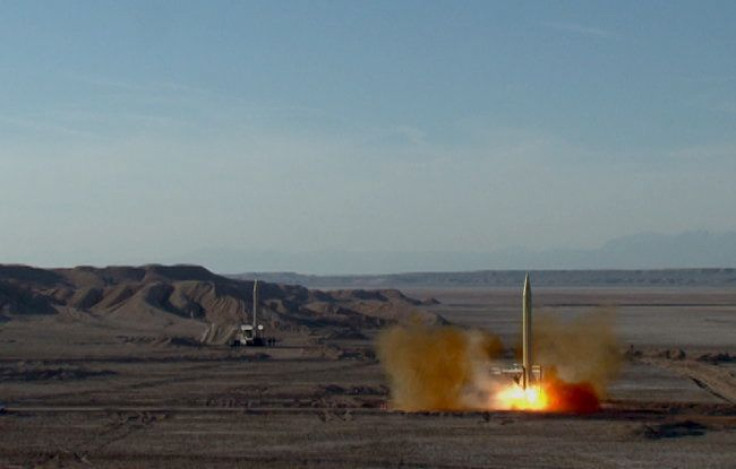 Israeli Prime Minister Benjamin Netanyahu called on the United Nations on Saturday to punish Iran over the country's reported ballistic-missile tests last week. Western officials indicated they believed the ideologically driven Iranian Revolutionary Guards conducted the tests.
The U.S., Britain, France and other countries have raised concerns about the missile tests, but Netanyahu claimed that if a ballistic-missile launch can be confirmed, it would constitute a breach of U.N. Security Council resolution 2231, according to a Reuters report Saturday. The resolution was adopted in the wake of the agreement on Iran's nuclear program that was reached between the country and six world powers last year.
Netanyahu has long been a critic of the Washington-led nuclear deal that lifted most sanctions on Iran in exchange for concessions by Tehran on its nuclear ambitions. The Israeli leader called on the world powers involved in negotiating the nuclear deal to take action against the Middle Eastern country. "[The powers] must take immediate punitive steps following the repeated gross transgressions by Iran in the matter of the rockets," Netanyahu's office said in a statement. It adding that the reported ballistic-missile tests would constitute "a test for the powers' ability to enforce the nuclear agreement."
The U.S. has promised to raise the issue during a closed-door session of the U.N. Security Council next week, according to Samantha Power, the U.S. ambassador to the U.N., who spoke about the issue Friday.
However, the U.S. confirmed that a missile test would not technically violate the historic nuclear agreement adopted in July 2015, as missile testing is not covered by the nuclear deal. In addition, any punishment of Iran would likely be vetoed by China and Russia on the Security Council.
Although an official at Iran's Foreign Affairs Ministry also claimed the test did not violate the terms of the agreement, a Revolutionary Guards commander said last week that the missiles were designed to hit Israel. "The reason we designed our missiles with a range of 2,000 kilometers [1,200 miles] is to be able to hit our enemy the Zionist regime from a safe distance," Brig. Gen. Amir Ali Hajizadeh was quoted as saying by the government-supported Iranian Students News Agency.
© Copyright IBTimes 2022. All rights reserved.
FOLLOW MORE IBT NEWS ON THE BELOW CHANNELS