Italian Senator Roberto Calderoli In Racism Row For Likening Italy's First Black Cabinet Minister, Cecile Kyenge, To Orangutan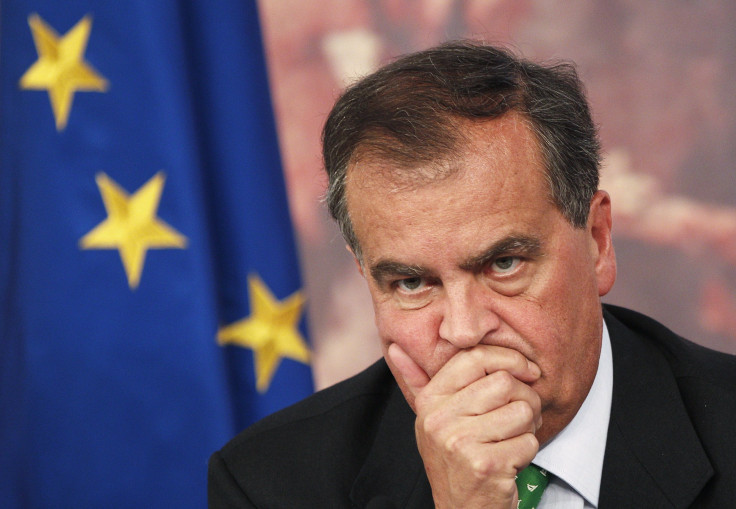 A senior Italian senator from the Northern League party, which opposes immigration, compared the country's first black cabinet minister to an orangutan, and was forced to apologize on Sunday, but only after his comments triggered a heavy backlash on social media and from political figures, including Prime Minister Enrico Letta.
Roberto Calderoli, a politician of the opposition party and vice president of Italy's senate, said on Saturday at a political rally in the northern town of Treviglio that integration minister Cecile Kyenge, an Italian citizen born in the Democratic Republic of the Congo, reminded him of an orangutan, Reuters reported.
"I love animals - bears and wolves, as everyone knows - but when I see the pictures of Kyenge I cannot but think of, even if I'm not saying she is one, the features of an orangutan," Calderoli said.
He added that Kyenge's success in Italy encouraged "illegal immigrants" to come to the country looking for opportunities such as those found in "America" in Italy, and that she should be a minister "in her own country."
Prime Minister Letta sharply criticized Calderoli, saying his comments were "unacceptable" and "beyond every limit," adding: "Full solidarity and support to Cecile. Forward with your and our work."
Kyenge, who joined Letta's cabinet in April, has since been a target of repeated racist and discriminatory slurs from politicians belonging to the Northern League party, and racist campaigns organized by far-right groups.
Kyenge is a doctor, who has been living in Italy since 1983. She is campaigning for reforms to make the process of acquiring citizenship easier for immigrants in Italy and supports a legislation that would grant citizenship to children of immigrants born in Italy.
The Northern League is not part of the ruling coalition, but has been a long-standing ally of former Prime Minister Silvio Berlusconi's center-right party, which is a key partner in Letta's coalition.
Calderoli's comments prompted calls from several politicians, including some from his own party, for him to step down as the senate's vice president, but Calderoli said he did not intend to resign.
"I did not mean to offend and if minister Kyenge was offended I am sorry, but my comment was made within a much broader political speech that criticized the minister and her policies," he said.
But due to continued criticism from the public as well as the government, and international media coverage of the row, Calderoli subsequently apologized to Kyenge directly.
"I just spoke with minister Kyenge and I apologized," Calderoli told state news agency Ansa, according to Reuters.
In June, the Northern League had expelled a local politician, in the northern city of Padua, after she said on Facebook that Kyenge should be raped, so that she "can understand what victims of atrocious crimes feel."
Calderoli, who has served in Berlusconi's cabinet, is a repeat offender. In 2006, he stepped down as reform minister, after creating a controversy by sporting a T-shirt mocking the Prophet Muhammad during a state television news broadcast.
In the same year, after Italy won the soccer World Cup by defeating France, he said the French team did not make it because its players were "niggers, Muslims and communists."
© Copyright IBTimes 2023. All rights reserved.