Racism On The Rise In Greece As Economy Fails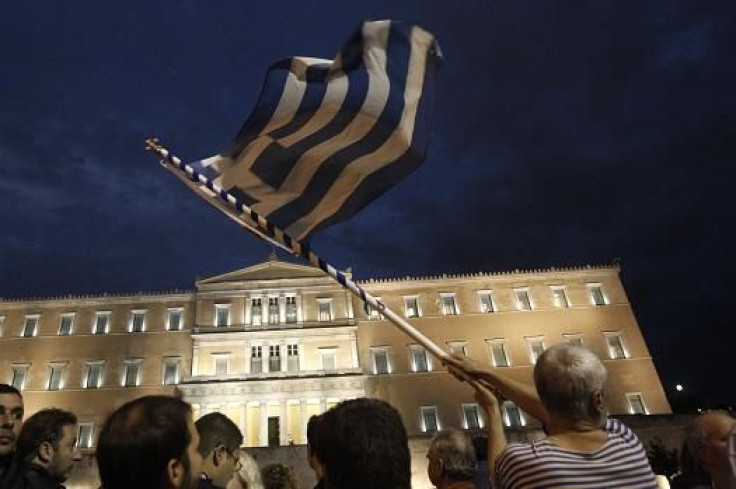 In Greece, racially motivated attacks are not officially recorded as such.
But victims like Walid Taleb and Ali Kazer could tell you that despite the lack of data, hate crimes in the country that invented democracy are running out of control.
Taleb, 29, worked at a bakery on the Greek island of Salamina until he was savagely beaten by his employers, according to his testimony as reported by the Irish Times.
The Egyptian citizen was abruptly fired on Nov. 3, and demanded that his boss hand over weeks of still-unpaid wages. In response, three bakery workers bound him, brought him to a stable, and chained him down to take turns beating him. Taleb escaped and was eventually taken to a hospital, badly bruised and bleeding, but doctors there said he didn't need treatment and turned him over to the police. He was detained for three days and faced the threat of deportation.
Then there's Ali Kazer, 25, a Pakistani man who also worked in a bakery. He was severely beaten by members of a far-right party just before Greek's pivotal parliamentary election in June, according to the Associated Press.
An Afghan woman named Razia, who lived in an apartment in the capital city of Athens with her three children, moved out after assailants attacked her home on multiple occasions, according to Human Rights Watch.
Also this year, assailants stabbed an Iraqi citizen to death in Greece, and a motorcycle rider used a sword to attack an Albanian, according to Reuters.
These incidents have all been reported, but many similar ones go unnoticed because illegal residents of Greece often don't trust the authorities to respond to their complaints. The trend is clear: The economic downturn has spawned a resurgence of ultra-nationalist sentiments, which often results in anti-foreigner violence.
In tough economic times, some – but by no means most – Greeks have turned to fringe politicians on the far right, who promise the sort of recovery that centrist or leftist political groups have so far been unable to deliver. Most telling is the recent meteoric rise of the neo-fascist Golden Dawn party, whose nationalist agenda appeals to voters who fear that migrants may be stealing scarce jobs.
At a time when unemployment is around 25 percent – and more than 50 percent for job-seekers are under 25 – Golden Dawn's draw is stronger than ever. The group's many critics point to similarities between it and the Nazis of Germany, noting that many high-ranking Golden Dawn members have made racist comments. But party leaders deny those accusations.
Golden Dawn spokesperson Ilias Panagiotaros says targeting illegal immigrants is not a racist endeavor.
"We will seal the borders but do it properly, not the nonsense they are doing now. Then we will immediately deport all illegals," he said, according to Reuters. "Although, when we come to power, they'll leave by themselves."
Golden Dawn, which has been a fringe party since its foundation in 1985, has grown increasingly popular since the euro zone crisis began to bear down heavily on Greek society. Now, according to Reuters, it is the third most popular party in Greece.
This is worrying news for foreign nationals like Taleb, who told the Irish Times that his ordeal "follows a pattern."
"If this happened to a Greek in Egypt, what would the reaction of the Greek government have been?" he asked.
© Copyright IBTimes 2023. All rights reserved.
FOLLOW MORE IBT NEWS ON THE BELOW CHANNELS