Italy vs. Sweden: Prediction, TV Channel, Start Time, Live Stream Info For Euro 2016 Group Match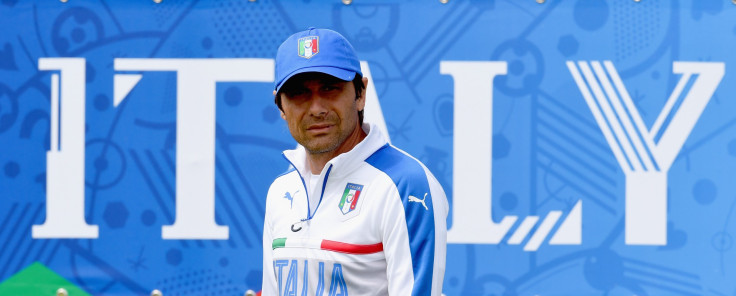 On the heels of a stunning and unexpected opening to Euro 2016, Italy look to push through a spot in the quarterfinals. But first, they must overcome Sweden and the ever-lethal Zlatan Ibrahimovic in Friday's Group E clash at Stadium Municipal in Toulouse, France.
Prior to the tournament, Italy and coach Antonio Conte were viewed as a dark horse contender — and an unlikely one at that, due to an older and nonthreatening midfield and a largely inexperienced attacking side, with legendary keeper Gianluigi Buffon acting as the failsafe.
Then came the dominating and surprising 2-0 result against Belgium, one of a handful of nations viewed as serious threats this year, behind Emanuele Giaccherini and Graziano Pelle's goals. The Italians are now in position to advance to the quarters for the third straight time.
Set to takeover Chelsea after the tournament, Conte's drawing tremendous praise from the squad's second-most senior member, which can be infectious to the rest of the players.
"I've played under a lot of good managers, but he is one of the best there is. He's a special kind of coach. He's a very particular manager," said midfielder Daniele De Rossi, who owns 104 caps. "He takes a lot of care about every single detail. He spends hours making videos and watching videos of our opponents. He prepares matches better than anyone else, and you can see that on the pitch because everyone knows exactly what they have to do and where our teammates are. And that makes it easier for us."
Advancement would stand as a new milestone for the international power, but Ibrahimovic and Sweden have a lot to prove after a disastrously unfit 1-1 performance against Ireland in their premiere.
The Swedes maintained possession and were the better passing team but couldn't translate any of it into goals. They were en route to defeat until Ireland defender Ciaran Clark's own goal allowed them a point on the table.
But Sweden still has a chance to advance passed the Italians, and coach Erik Hamren insists his side will play with much more effort and a more complete game.
"The feeling right now is disappointment more than being satisfied with a draw, despite coming back [from a losing position]," Hamren told reporters. "We have to give 300 percent in the next games if we are going to go through.
"It's good that we didn't lose, but I'm disappointed that we didn't play at the level we're able to do in the first 50 minutes."
Though the two sides haven't met since friendly action in 2009, Italy owns the all-time series with nine victories to Sweden's six. However, the Swedes haven't claimed a win since 1998, and not since 1987 has a win come during a major tournament.
Prediction: Italy over Sweden, 2-1
Kickoff: 9 a.m. ET
TV Channel: ESPN, ESPN Deportes (USA), RAI Uno, SKY Go Italia, RSI La 2, Sky Sport 1 HD Italia (Italy), SVT 1, SVT Play (Sweden)
Live Stream: ESPN3
© Copyright IBTimes 2023. All rights reserved.