Italy's AC Milan Soccer Club May Be Sold To Chinese Investors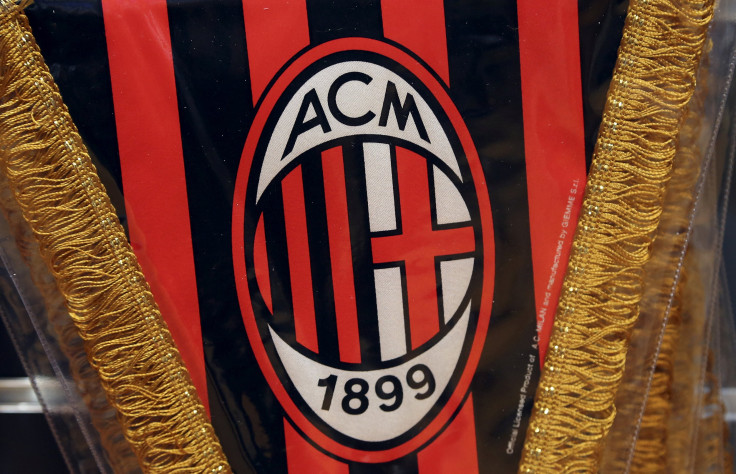 A.C. Milan, the Italian professional league soccer club, which is among the world's most successful, may be sold by its owners to a group of Chinese investors. The current holding company for the Serie A club, Fininvest, is controlled by former Italian prime minister Silvio Berlusconi's family.
Fininvest said in a press release Tuesday it "has reached an agreement with a group of Chinese investors for a period of exclusivity to discuss the sale of a stake" in the legendary club. A memorandum of understanding was also signed, on the basis of which more detailed negotiations are expected to start soon.
No information was given about who the Chinese investors are, or even about the duration of the period of exclusivity for the talks. The brief statement merely said it had "been defined to reflect the complexity of issues at hand, company needs and upcoming events scheduled in the football [soccer] sector."
An unidentified source told Reuters, however, that "the talks would last one month and were non-binding." The source added that the Chinese investors were valuing the club at up to 750 million euros ($854 million), including debt.
The club, which has numerous accolades to its name, has not been performing well the last few years, not winning a single major tournament in the last five years and currently languishes at the seventh spot in the Serie A table.
Berlusconi, who has owned AC Milan for 30 years, tried to sell the club earlier, but talks with Bee Taechaubol, a Thai businessman, last year collapsed after the Italian media mogul refused to sell more than 48 percent stake in the club. Last week, Berlusconi said on his Facebook page that he would like to leave the club in good hands, "preferably Italian ones."
In talks with the Chinese, however, according to another unidentified source quoted by Reuters, 70 percent stake in the club will be sold initially, with the remaining the sold in the following 12 to 18 months.
South China Morning Post said the Chinese "investors have a background in renewable energy and media," while other media reports linked Baidu CEO Li Yanhong to the talks. Alibaba founder Jack Ma was also reported to be interested in buying the club last month, but he dismissed those reports.
Chinese spending on soccer, including investment in big European clubs, has seen a rise since President Xi Jinping made clear his enthusiasm for the sport and his desire to improve the game within the country.
© Copyright IBTimes 2023. All rights reserved.