Italy's Decision To Join China's Belt and Road Initiative Was 'Atrocious': Defense Minister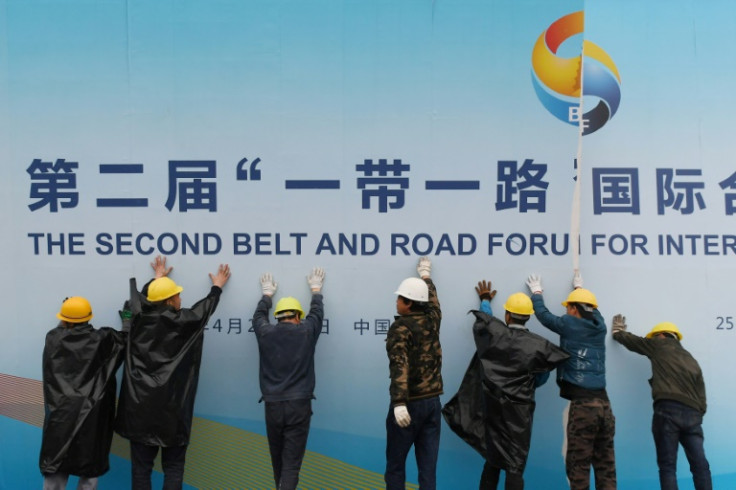 KEY POINTS
China's Belt and Road initiative was launched in 2013 to connect Asia with Africa and Europe
Italy was the first developed economy and the only country from the G7 bloc to join the project
Guido Crosetto says Italy has not benefited from the deal
Italian defense minister Guido Crosetto has criticized China's Belt and Road initiative (BRI), saying the country's decision to join Beijing's flagship infrastructure scheme was "improvised and atrocious."
The BRI, also referred to as the New Silk Road and seen as one of the most ambitious infrastructure projects ever set in motion, was launched in 2013 to connect Asia with Africa and Europe. It was promoted as a way of bolstering trade and economic growth through a network of railways, highways, ports, airports and other infrastructure projects.
The scheme was seen by critics as a tool for China to expand its economic and political influence. The U.S. and the European Union had also expressed concern when Italy became the first developed economy and the only country from the G7 bloc to join in 2019.
"The decision to join the [new] Silk Road was an improvised and atrocious act," Crosetto told Italian newspaper Corriere della Sera.
He said the agreement has significantly increased Chinese exports to Italy but without the same effect on Italy's exports to China.
"We have exported a load of oranges to China, they have tripled their exports to Italy in three years," the minister said.
Italy signed up to become a part of BRI under its previous government. The deal will be automatically renewed in March 2024 unless Italy makes a formal request to opt out by December.
"The issue today is: how to walk back (from the BRI) without damaging relations [with Beijing]. Because it is true that China is a competitor, but it is also a partner," Crosetto said.
Italy's Prime Minister Giorgia Meloni had also expressed his desire to leave the scheme, suggesting it was possible to have good relations with China without being a part of the ambitious infrastructure initiative.
"Italy is the only G7 member that signed up to the accession memorandum to the Silk Road, but it is not the European or Western country with the strongest economic relations and trade flows with China," she said in May. "This means that it is possible to have good relations with Beijing, also in important domains, without them necessarily being part of an overall strategic plan."
© Copyright IBTimes 2023. All rights reserved.