Jacob Tucker YouTube Video Propels Him to Final Four Slam Dunk Contest (VIDEO)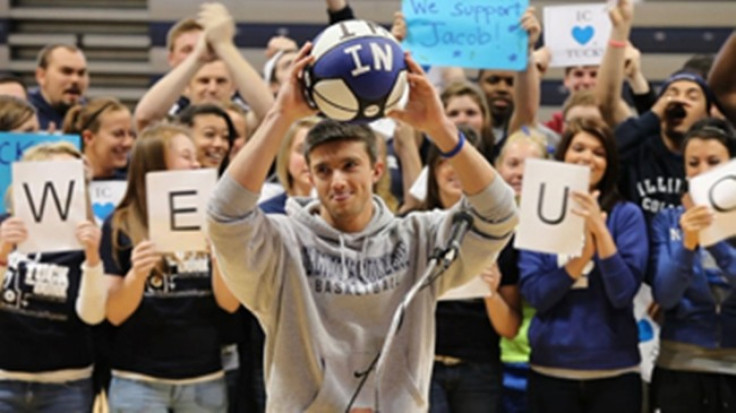 YouTube sensation Jacob Tucker, a 5' 11'' college basketball player whose flashy dunks have gotten more than 2 million views on the video site, will be going to the Final Four dunk contest in Houston.
A viral video of the Illinois College Division III senior has been gaining views over the past several weeks.
"I'm going to HOUSTON!!!! Thank you everyone for all your support through this, it has been a team effort the whole way!" Tucker wrote on his Facebook page on Tuesday, after making the official announcment at a press conference at his school in Jacksonville, Illinois.
Tucker had been competing in an online vote against Lee University's Larriques Cunningham at www.facebook.com/college slam since March 17.
He thanked the people who helped him make the video and those who spread the word on Facebook.
"I'm in!" he said, holding up a basketball at the press conference as supporters cheered in the background.
The 2011 State Farm Slam Dunk contest will air on ESPN2 at 8 p.m. on Thursday, March 31.
© Copyright IBTimes 2023. All rights reserved.