Jae Crowder's Trade Destinations Reportedly Involve Western Conference Powerhouse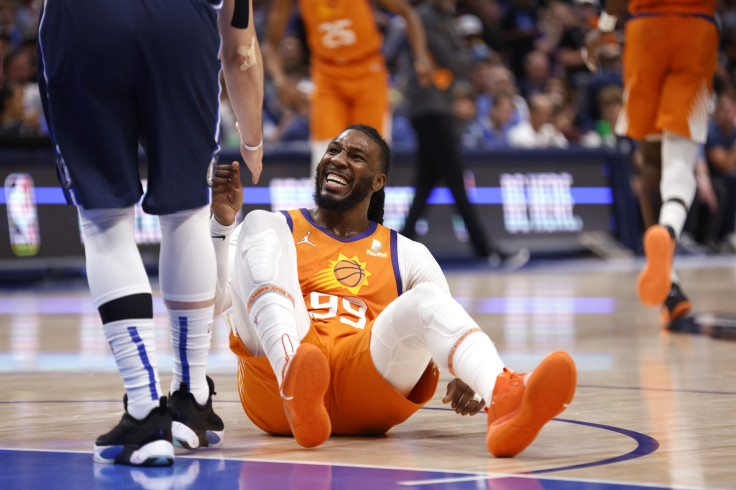 KEY POINTS
Sources report the Memphis Grizzlies are among Jae Crowder's possible landing spots
Crowder was involved in trade rumors for Bojan Bogdanovic
Brandon Clarke could be heading to Phoenix in a possible deal involving Crowder
Phoenix Suns forward Jae Crowder is currently looking for a new home, and the Memphis Grizzlies are in the race for his services among other teams.
Appearing on Bally Sports' "The Rally," Shams Charania of The Athletic reported which teams Crowder is likely to be traded to.
"Sources tell me that both the Suns and Crowder are now working toward finding him a trade out of Phoenix... When you think about what teams could be interested in Jae Crowder, I would look at the teams he's played for," Charania initially said.
"Look for teams like Boston, Memphis, Dallas, Miami, especially as teams that could be interested in Jae Crowder."
The link between Crowder and the Grizzlies is none too surprising after he spent the 2019-20 season with them before he was traded to the Miami Heat ahead of their astounding run in the NBA Bubble.
A lot of things have changed since that time and both the Grizzlies and Suns have risen from the ashes of being perennial non-factors to become top contenders in the Western Conference.
Crowder falling out of love with the Suns is no surprise after his name was involved in trade rumors that would have sent him to the Utah Jazz for Bojan Bogdanovic.
Using the ESPN trade machine, a possible foundation of the trade between the two vying squads could look like this:
Memphis Grizzlies receive:
- F Jae Crowder
- SF Josh Okogie
Phoenix Suns receive:
- PF Brandon Clarke
- SF Danny Green
The platform does not include a feature that includes picks in the trade, but it is highly likely that draft picks will be moved in order to facilitate it.
Moving Crowder for Brandon Clarke seems to be the best possible course of action for the Suns since there were rumors that they were considering moving extension-eligible Cameron Johnson to the starting lineup.
With that in mind, Clarke would be an ideal big to replace Johnson off the bench since his effect on defense could have him sharing time with the more offense-leaning Dario Saric depending on the matchups they face.
The inclusion of Josh Okogie and Danny Green is for salary purposes, but it can be argued that both sides stand to benefit from it as well.
However, it should be noted that the Suns might want to avoid giving a conference rival such an important piece that could lead to them trading him towards the East.
Losing Crowder is a big blow to the core they built in the offseason ahead of their 2020-21 run that culminated in a Finals appearance.
But with both parties having crossed the point of no return, it seems inevitable that a trade will happen sometime within the next few days and the start of the season will have fans seeing its fallout.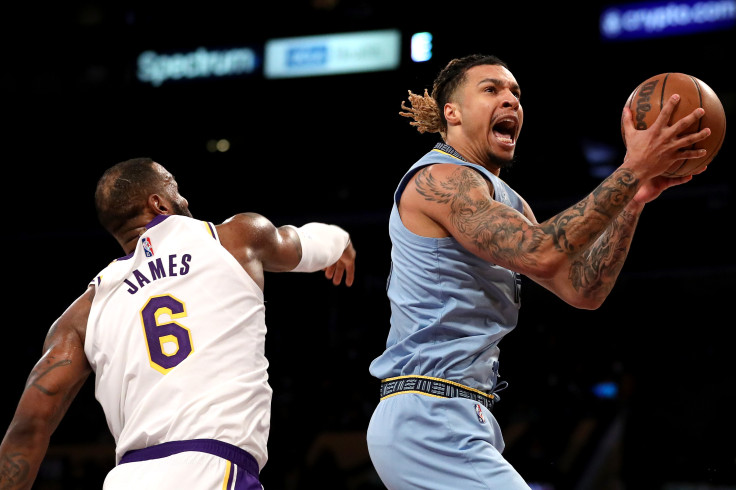 © Copyright IBTimes 2022. All rights reserved.
FOLLOW MORE IBT NEWS ON THE BELOW CHANNELS