Jamaican Bobsled Team 2014: Despite An Early Lack Of Funds, 2-Man Team To Compete In Sochi Olympic Games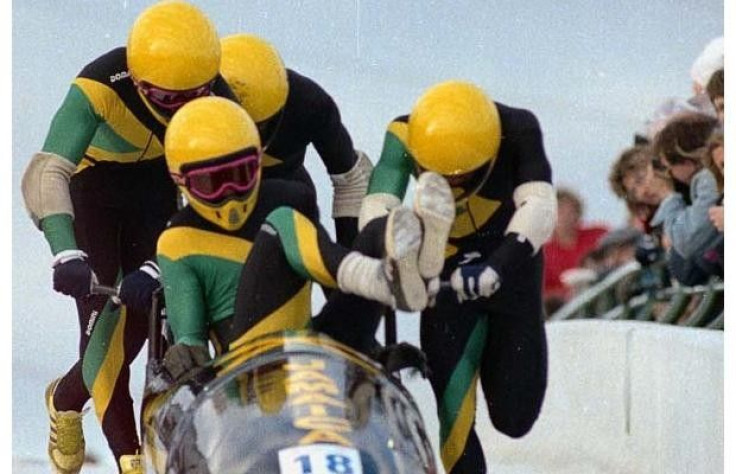 A lack of initial funding hasn't stopped the famed Jamaican Bobsled Team from returning to the Winter Olympics.
For the first time since 2002, a bobsled team will represent Jamaica, as the team of Winston Watts, who will be competing in his fourth Olympic Games, and Marvin Dixon qualified for the Games on Jan. 18.
The team couldn't finance the travel and equipment costs for a trip to Sochi, but through an internet fundraising campaign and worldwide interest, the team surpassed their $80,000 goal and raised roughly $100,000 in just a few days.
"We're pretty good," Watts, 47, said to the Associated Press. "We're not there with the rest of the world, of course. But we if had some more sources for funding, we'd have a better chance."
Watts also competed in the 1994 Lillehammer, 1998 Nagano and 2002 Salt Lake City Games. In Lillehammer, Watts and the rest of the Jamaican four-man sled team stunned everybody by finishing in 14th place, ahead of the U.S., Russia, Australia, France and two Canadian teams. At the Salt Lake City Games, Watt and teammate Lascelles Brown set the Olympic record for the push-start segment of the two-man race at 4.78 seconds, but eventually finished 28th.
Watts, who currently lives in Evanston, Wyoming, and trains on the bobsled track from the Salt Lake City Olympics, told the AP he started the season thinking he could get a four-man team ready for Sochi, but quickly realized it was too expensive. His focus then shifted to the two-man sled competition, where Watts and Dixon raced in several events in Park City, Lake Placid and Calgary to accumulate enough points to get into Sochi.
"I'm not a person who likes to quit," Watts said. "I put my heart into it and I know for a fact that people are going to help this team."
Jamaica first competed in Olympic bobsledding in 1988 at the Calgary Games, a story that inspired Disney's film, "Cool Runnings."
The two-man bobsled competition will be held Feb. 16-17.
© Copyright IBTimes 2023. All rights reserved.
FOLLOW MORE IBT NEWS ON THE BELOW CHANNELS