Jamar Clark Shooting Update: Minneapolis Police Arrest 51 Protesters, Mayor Requests Federal Probe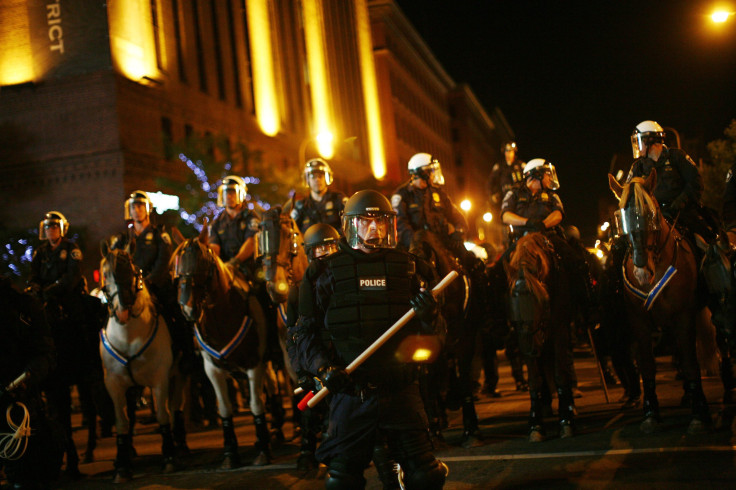 Minneapolis police arrested 51 people late Monday at protests over the shooting of an unarmed black man the previous day. Interstate 94 highway, which was blocked by the protesters, also reopened following the arrests.
Hundreds of protesters gathered at the highway and condemned the shooting of 24-year-old Jamar Clark, who is on life support at a hospital. Minnesota State Patrol Lt. Tiffani Schweigart said 43 adults and eight minors were arrested for not obeying police orders to disperse, the Associated Press reported. Schweigart added that the northbound lanes of the highway were closed for over two hours.
Minneapolis Mayor Betsy Hodges requested a federal civil rights investigation into the case. Hodges and city Police Chief Janeé Harteau said Monday an investigation by federal officials would be completed along with a separate inquiry by the state Bureau of Criminal Apprehension, Star Tribune reported.
Clark suspected of assault was shot by a police officer on a north Minneapolis street early Sunday. He reportedly interfered with paramedics at the scene, following which he got into a scuffle with police who tried to calm him. Police said that an officer fired at least once at Clark. Following the incident, two officers were put on paid leave.
Some witnesses reportedly said that Clark was handcuffed when he was shot. However, police said that a preliminary investigation showed that Clark was not handcuffed.
Activist group Black Lives Matter requested Hodges on Monday to make sure video footage of the incident was released. But, Harteau said the two officers involved in the shooting did not have body cameras, according to the AP. Harteau did not say whether the officers' squad car had a camera that might have recorded the incident.
© Copyright IBTimes 2023. All rights reserved.
FOLLOW MORE IBT NEWS ON THE BELOW CHANNELS