Japan Says Lack Of Appropriate Tests May Have Contributed To Dreamliner Battery Overheating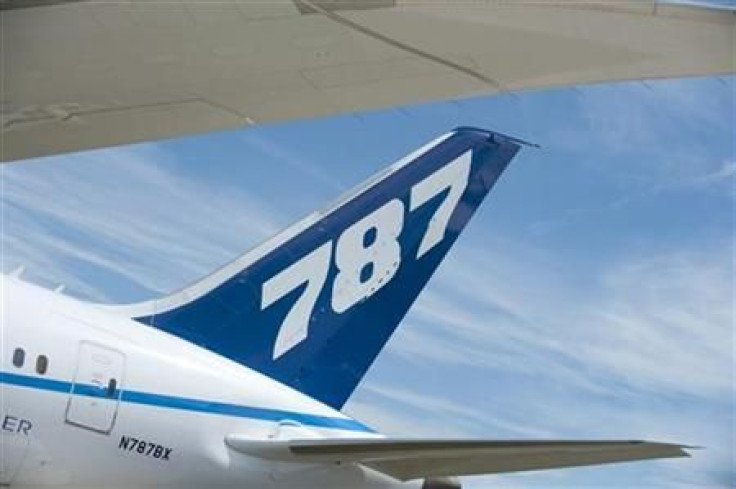 (Reuters) - Japan's transport authority said on Thursday a lack of appropriate testing may have contributed to a lithium-ion battery overheating on board a Boeing 787 Dreamliner owned by ANA Holdings, which led to the grounding of the Dreamliner fleet globally for more than three months.
In its final report on the ANA incident, the Japan Transport Safety Board (JTSB) said it was unable to find the root cause of the overheating.
The JTSB, however, said that during the device's development, engineers failed to identify the possibility that a short circuit in one cell could spread to other cells because they did not ground the device. This may have caused the battery to overheat, it added.
"The test conducted during the development phase did not appropriately simulate the on-board configuration, and the effects of the internal short circuit were underestimated," the JTSB said in its 115-page report.
Boeing said its tests on the battery were in line with regulations.
"At the time, the industry standard was to conduct such tests on an electrically isolated battery. Those standards are unchanged today," said a Boeing spokesman in Tokyo.
The report, which also pointed to cold winter air damaging the battery cells and electrical wiring as possible factors in the incident, recommended that the Federal Aviation Authority should "provide instructions to airplane manufacturers and equipment manufacturers to perform equipment tests simulating actual flight operations".
Boeing won approval for its Dreamliner jets to resume flying after it redesigned the battery compartment to isolate any future thermal events and vent hot gases directly outside the aircraft.
Boeing's state-of-the-art plane is built with carbon-fiber composite materials and a powerful electrical system to reduce weight and improve the jet's fuel efficiency.
The battery malfunction on the ANA-owned plane caused the pilot to make an emergency landing. It followed a similar problem in the battery of a parked Japan Airlines.
© Copyright IBTimes 2023. All rights reserved.