Japan To Turn Over Nuclear Material To U.S.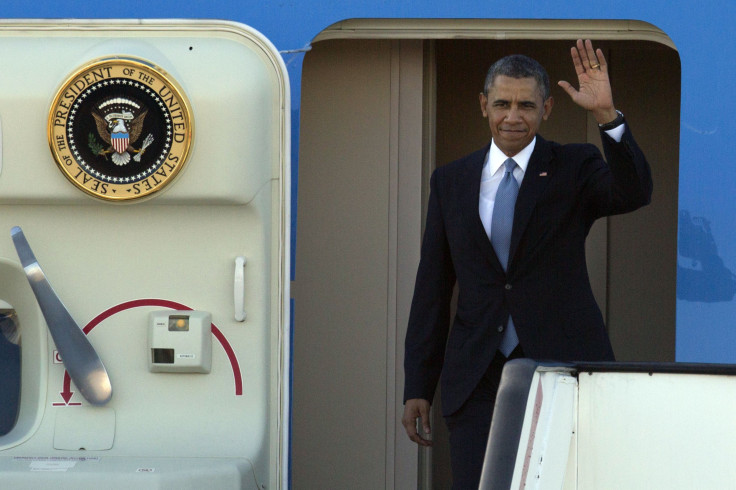 Japan said on Monday that it will relinquish a large amount of bomb-ready nuclear materials built up over decades for research, enough to build dozens of nuclear weapons.
President Barack Obama has pushed for five years to secure what is considered the world's most dangerous materials from potential nuclear terrorists. He is meeting this week with world leaders in the Netherlands for his third nuclear security summit.
In a joint statement, American and Japanese leaders said Japan agreed to "remove and dispose" of hundreds of kilograms of nuclear material from the Fact Critical Assembly at the Japan Atomic Energy Agency, though the exact amount was not specified in the written agreement.
Leaders from the two countries told the New York Times Sunday that Japan would turn over more than 700 pounds of weapons-grade plutonium and about 450 pounds of highly enriched uranium.
The statement Monday said the disposal would "help prevent unauthorized actors, criminals, or terrorists from aquiring such materials. This material, once securely transported to the United States, will be sent to a facility and fully converted into less sensitive forms."
Japan's agreement to turn over the nuclear material has global political significance. Iran, which world powers have sanctioned to halt its nuclear supply buildup, has pointed to Japan's nuclear stockpile and complained of a double standard. China publicly denounced Japan's supply of nuclear material last month, seeming to warn it may build up its own supply.
After turning over the nuclear fuel, Japan will still have more than nine tons of plutonium. A nuclear fuel plant opening in Japan this fall will produce more every year. U.S. officials say the material is insufficiently protected and have asked Japanese officials to ditch the program, though Japan's nuclear material would be more difficult to produce weapons from than many of the nuclear supplies in the U.S.
Only four years after the U.S. dropped atomic bombs on Japan in 1945, the Soviet Union exploded its first nuclear bomb. The U.K., France and China followed, but the U.S. and now Russia have stockpiled the largest amounts of nuclear materials. Stiff relations between Russia and Western nations are preventing the mutual reductions in nuclear material Obama wants.
Meanwhile, North Korea, Pakistan and India are continuing to build up their nuclear materials.
© Copyright IBTimes 2023. All rights reserved.