Japanese Prime Minister Shinzo Abe Considers China Summit: Report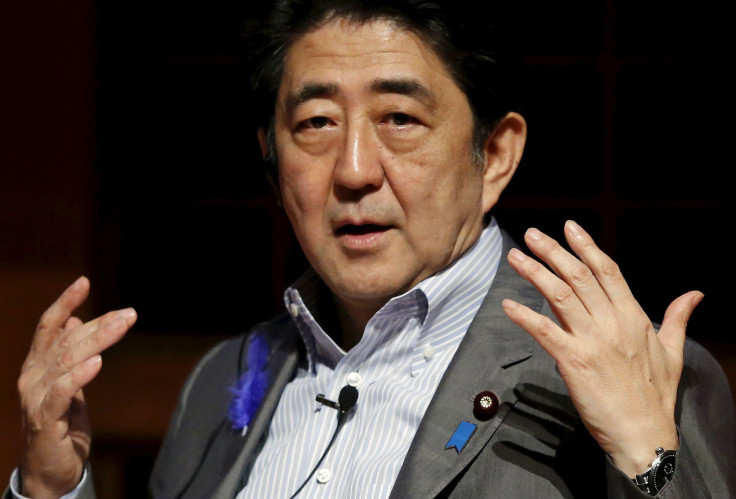 Japanese Prime Minister Shinzo Abe is considering the possibility of holding a summit with China on Sep. 3 to mark the 80th anniversary of the end of World War II, according to media reports on Friday. The move comes at a time when Japan-China relations are fraught over ongoing activities in the South China Sea, and their wartime pasts. Abe last held talks with his Chinese counterpart Xi Jinping in April in Indonesia.
China had invited Abe for the summit, and the leader may accept the invitation, Japanese newspaper Asahi reported Friday, according to Agence France-Presse. The report added that Abe sees boosting the ties between Japan and China as a way of improving his battered ratings.
The relations between the two Asian countries have remained frosty so far. Most recently, in April, Abe sparked a controversy when he sent a gift to a war shrine commemorating Japan's war dead, including several convicted war criminals.
While Abe has expressed "deep remorse" over his country's wartime acts, he has fallen short of a formal apology. "Bearing in mind the feelings of deep remorse over the war, Japan has consistently walked the path of a peace-loving nation," he said in April.
Last January, a Chinese envoy called Japan the "Lord Voldemort" of East Asia, prompting a similar accusation from Japan's ambassador to the U.K.
The news also comes amid an economic slump among the two regional powers. Japan's investment in China has fallen ever since the spat began over the disputed territory in South China Sea in 2012, falling by nearly 40 percent last year. China, once the economic poster child of the region, is also stumbling, facing its weakest growth in a quarter century last year and having recently tamped down a major stock market crisis.
China's construction and expansion activities in the South China Sea have been also censured by other regional and international powers, with the U.S. reiterating its commitment to its allies and warning China that it was undermining regional security.
© Copyright IBTimes 2023. All rights reserved.