Japan's ASEV: Advanced Ballistic Missile Defense Vessel To Counter North Korea, China Threats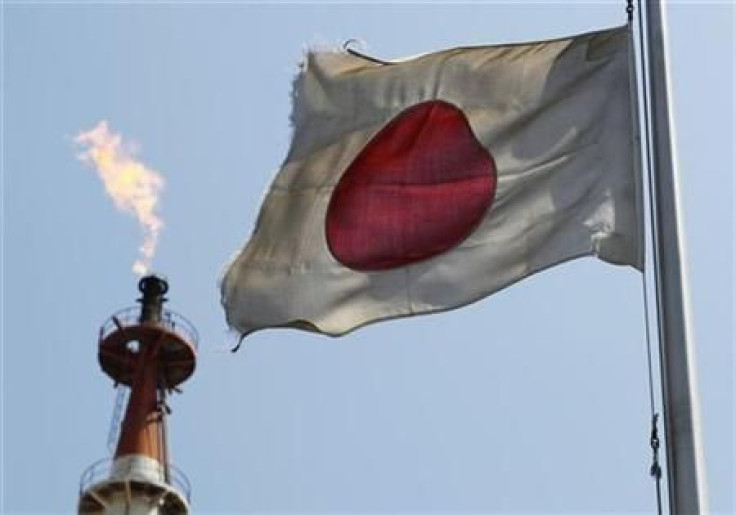 KEY POINTS
The newly designed boats would be equipped with an impressive 128 Vertical Launch System (VLS) cells
In 2023, the Japanese Ministry of Defense allocated a budget of $1.58 billion for the acquisition of two additional ASEVs.
These vessels will be equipped with SM-3 Block IIA and SM-6 missiles
Japan's Ministry of Defense (MoD) recently released its latest white paper, unveiling a fresh depiction of the Aegis System Equipped Vessel (ASEV). This newly revealed vessel bears a striking resemblance to the Japan Maritime Self-Defense Force's (JMSDF) current Aegis-equipped destroyers. Japan's is looking at a security vision, which is closely intertwined with the U.S. and their extensive military technology alliance.
As per a report from Naval News, the ASEV primarily serves as a Ballistic Missile Defense (BMD) vessel, offering an alternative to Japan's previously canceled land-based Aegis Ashore BMD system. The main objective of this vessel is to address the ongoing missile threat posed by North Korea and China. The strained relations between Pyongyang, Tokyo and Washington have been exacerbated due to the existence of a US-Japan-South Korea axis.
In recent years, Beijing's relations with Tokyo and Washington have also been deteriorating, primarily due to its assertive territorial behavior. This has made Far East Asia the most significant tinderbox in the world, with three major flashpoints contributing to the tension: the Korean Peninsula, the South China Sea and the Taiwan Straits. These regions are hotspots of geopolitical concern and potential instability.
The newly designed boats would be equipped with an impressive 128 Vertical Launch System (VLS) cells, surpassing the existing Maya-class destroyers with 96 VLS cells, and even surpassing China's Type 055 destroyer, which currently holds 112 VLS cells, making it the world's most heavily armed and advanced destroyer. The Maya-class destroyer, which belongs to the Japan Maritime Self-Defense Force (JMSDF), is also the largest Aegis destroyer in their fleet.
On July 4, it was reported that Japan's Ministry of Defense (MoD) has finalized contracts for the detailed design of the first ASEV with Mitsubishi Heavy Industries (MHI) and for the second ASEV with Japan Marine United (JMU). These mark a significant step forward in the development and construction of the advanced Aegis-equipped vessels for Japan's maritime defense.
In 2023, the Japanese Ministry of Defense (MoD) allocated a budget of $1.58 billion for the acquisition of two additional ASEVs). These vessels will be equipped with SM-3 Block IIA and SM-6 missiles, enhancing Japan's ballistic missile defense capabilities. The first ASEV is scheduled to be commissioned by the end of March 2028, followed by the second vessel, which is expected to be inducted by March 2029.
On July 24, North Korea conducted a missile test by firing two ballistic missiles into the sea off its east coast, as reported by South Korea's military. Coincidentally, this launch occurred shortly after a U.S. nuclear-powered submarine arrived at a naval base in South Korea. Japan's Ministry of Defense (JaMoD) also confirmed the launch of two ballistic missiles by North Korea, both of which landed outside its exclusive economic zone (EEZ).
Japan's latest defense white paper has characterized the North Korean security threat as more significant than ever before, marking a new era of crisis. The paper underscores the gravity of North Korea's military activities, which now pose a far more imminent and serious danger to Japan's national security than in previous times. There is increasing concern that North Korea possesses the capability to potentially target Japan with nuclear-armed ballistic missiles. This alarming situation reinforces the necessity for Japan to maintain heightened vigilance and strengthen its defense measures.
© Copyright IBTimes 2023. All rights reserved.