Japan's Hayabusa-2 Brings Ancient Asteroid Dust Back To Earth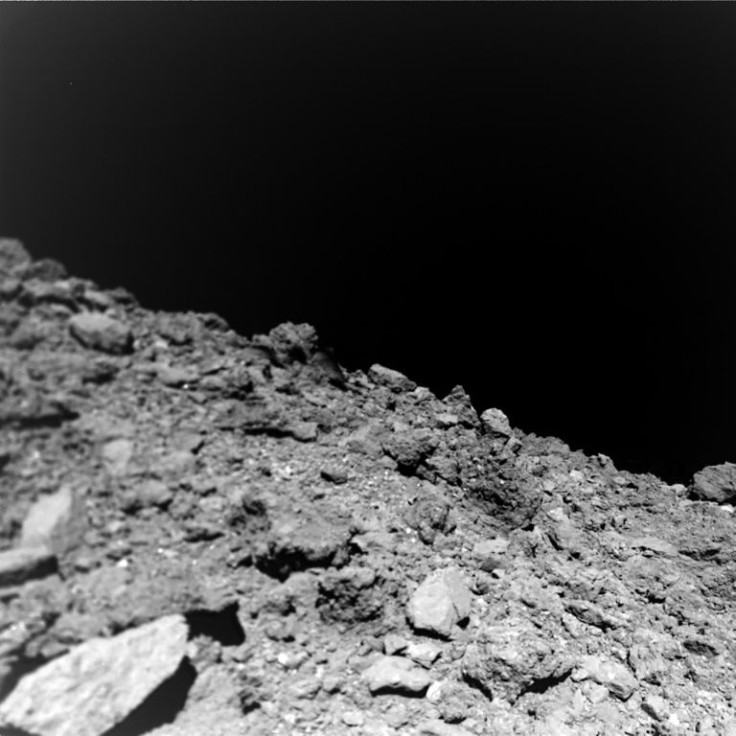 KEY POINTS
Hayabusa-2 was launched in 2014
It explored and collected samples from asteroid Ryugu and returned to Earth on Dec. 5
The samples and data will be shared with NASA and other international space agencies
A gleaming fireball was spotted over Australia's Coober Pedy region on Saturday. When an Australian recovery team rushed to the scene, they found a capsule from a spacecraft. Apparently, it was from Japan's Hayabusa-2.
With the Hayabusa-2 capsule were particles of the asteroid 162173 Ryugu, a diamond-shaped near-Earth object and a potentially hazardous asteroid of the Apollo group, estimated to be 2,952 feet (900 meters) in diameter. According to previous research, pieces of it could be 4.6 billion years old, while its actual surface could be as old as 8.9 to 158 million years.
Hayabusa-2 was launched in 2014. It explored Ryugu, collected samples from the ancient space rock, and came back to Earth on Dec. 5, 2020.
The samples it brought back to Earth might tell scientists about the history of the Solar system and reveal how water and the ingredients for life made their way to Earth.
The knowledge that scientists could derive from Ryugu samples is significant in understanding comets and asteroids. Scientists previously concluded that comets delivered water to Earth, and therefore responsible for the beginning of life on the planet. However, many recent studies show that the waters in the oceans have completely different compositions than the water in comets.
On the other hand, water compositions found in some asteroids in the outer Solar System, with similar locations to that of Ryugu, are much closer to the properties of water found on Earth.
"We still don't know the origin of life on Earth and through this Hayabusa2 mission, if we are able to study and understand these organic materials from Ryugu, it could be that these organic materials were the source of life on Earth," Makoto Yoshikawa, Hayabusa-2 mission manager, said during a press conference, as reported by The Japan Times.
The capsule would then be airlifted to Japan for curation at the Japan Aerospace Exploration Agency. The samples and data will be shared with NASA and other international space agencies for the advancement of related scientific studies.
© Copyright IBTimes 2022. All rights reserved.
FOLLOW MORE IBT NEWS ON THE BELOW CHANNELS