Jay Carney To Apple? Rumors Say Ex-White House Spokesman 'Bandied' As New Mac PR Head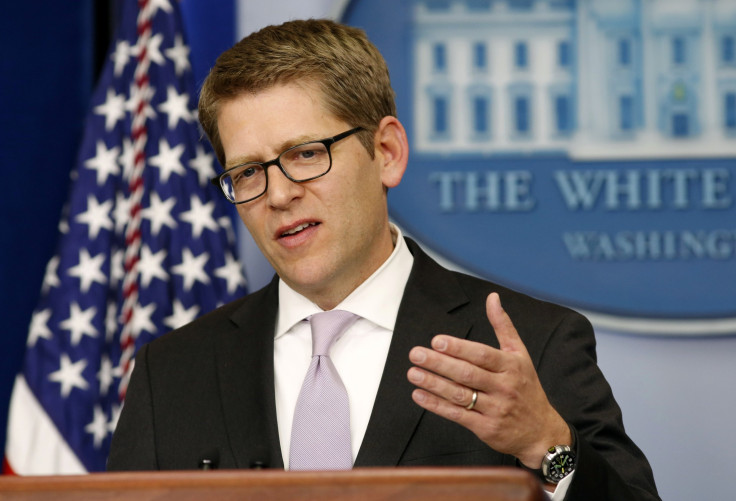 Former White House Press Secretary Jay Carney, who rankled reporters in the briefing room with his skill at dodging questions, is in the running to run Apple Inc. (NASDAQ:AAPL) public relations, according a Re/Code report that explains Carney's name is "being bandied about" to replace Katie Cotton.
Carney was employed as the White House press secretary between 2011 and June 2014. Before taking the podium for President Obama, Carney worked as the director of communications for Vice President Joe Biden and, in the years before that, as a journalist and Washington bureau chief for Time magazine.
Several internal candidates are also reportedly being considered for the position in the wake of Cotton's retirement earlier this year. Cotton, who was at times decried as PR boss for keeping media personnel on a tight leash and refusing to give them much access to top Apple executives, is expected to be followed by someone more appreciated by reporters. Re/Code reported in June that Apple CEO Tim Cook is "paying particular attention to those he believes could put a friendlier, more approachable face" on the company's PR efforts.
The videos attached below provide a preview of what reporters might be able to expect if Carney is indeed given the position.
© Copyright IBTimes 2023. All rights reserved.