Jeff Ashton's Ashley Madison Account: Casey Anothony Prosecutor And Florida State Attorney Admits Using Website, Refuses To Step Down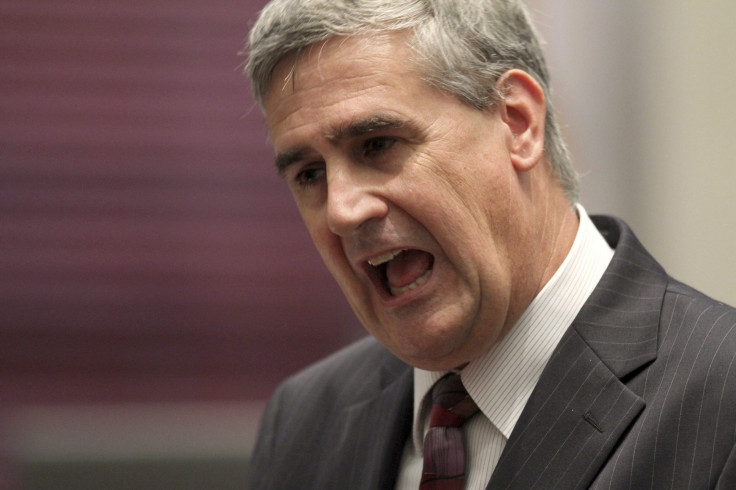 Florida State Attorney Jeff Ashton admitted Sunday to being a member of Ashley Madison, a paid online dating service for people looking to have extramarital affairs, WFTV, Orlando, reported. The attorney made the announcement during a press conference after hackers released the names of thousands alleged clients of the site.
"I hope the public will judge me on my 35 years of service, and not a bad mistake," he said at the afternoon press conference held at an Orange County, Florida, hotel.
Ashton said despite having an account on the site, he never actually met anyone through it.
"While I indulged my curiosity about the site it never went beyond that," Ashton said, as he apologized for his actions. "These were incredibly stupid choices."
He said no laws were broken and therefore he would not be stepping down from his job. He admitted to using the site during work hours but denied using government equipment to access the website as some reports have alleged. He choked up several times during the press conference, particularly as he mentioned his family and the embarrassment it has caused them, the Orlando Sentinel reported.
Data from the popular website, which advertised itself as helping married couples connect for extramarital affairs, was leaked Aug. 18 by hackers. The massive data dump includes account details and login information for more than 30 million users. A number of high-profile names have turned up in the leaks.
Ashton, a longtime prosecutor in the state's Ninth Circuit, was the prosecutor in the high-profile Casey Anthony murder trial in 2011.
Orange County has announced it will investigate whether any employees accessed the online cheating service on county computers, WFTV reported on Twitter. The leaks reportedly contained 15,000 military or federal government email addresses.
© Copyright IBTimes 2023. All rights reserved.