Jenelle Evans Arrested Again: Will She Become the Next Lindsey Lohan?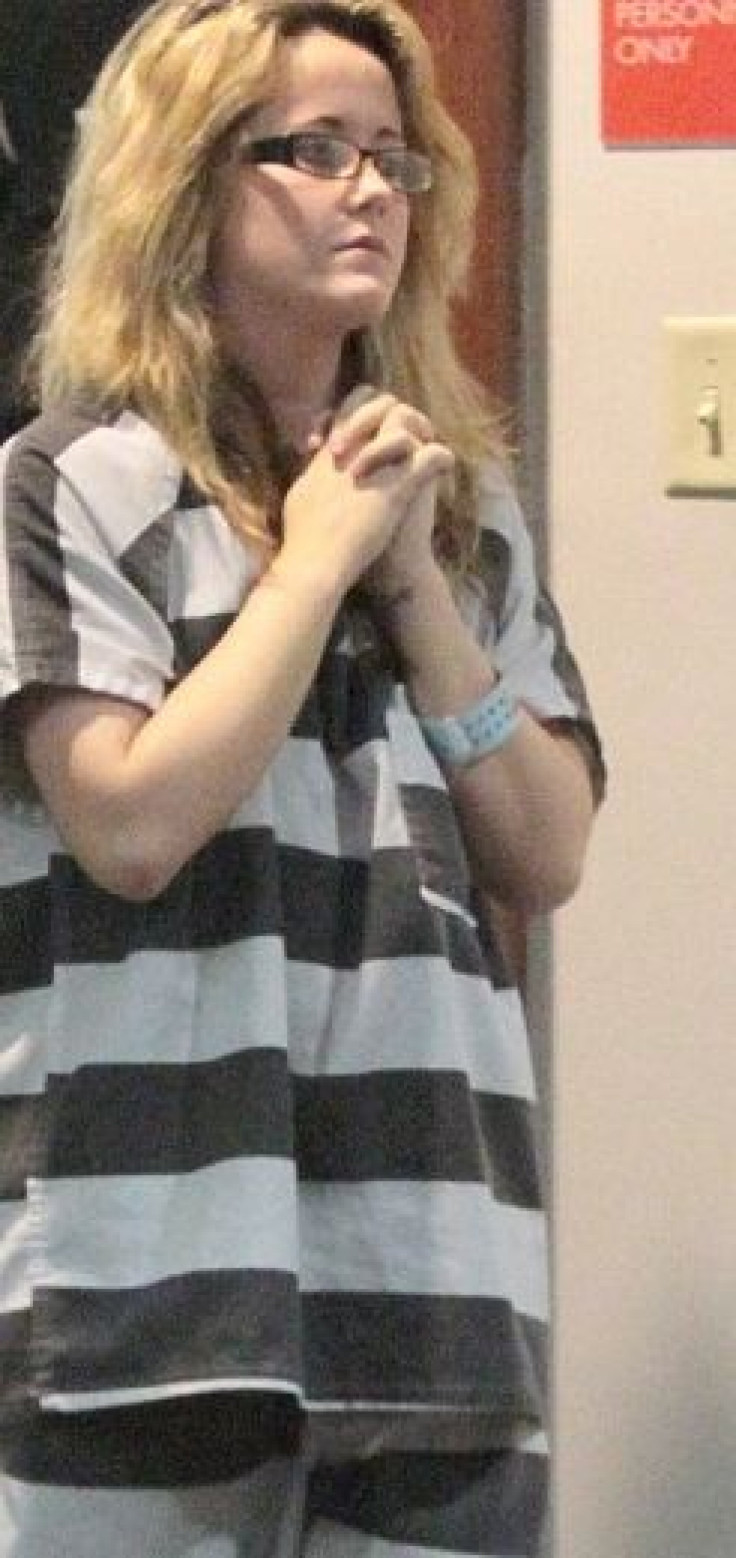 It appears Jenelle Evans enjoys capturing public attention by breaking the law, as much as Lindsey Lohan. The Teen Mom star has been arrested for a second time this week for violating her domestic violence order.
Evans found herself in stripes and shackles at Brunswick Country Jail on Monday, after being arrested for sending texts to her former roommate, Hannah Inman, who holds an order prohibiting Evans to contact her, the Daily Mail reported. Last week, she was also arrested after Inman accused her of making harassing phone calls.
The reality television star was also accused of uploading nude photographs of Inman on her own fan Website, according to TMZ. She was released from custody after posting a $1000 bond but if Evans's attorney Dustin Sullivan, told E! News that if she is found guilty she could face more jail time. Currently she is facing up to 75 days. I'm Free as a Biiirrrddd, she tweeted after her release.
Just like actress Lindsey Lohan, Evans has spent the past year in and out of court hearings. In March she was charged with assault. In April she received 12 months' probation and community service on a drug paraphernalia charge, according to CBS News.
In August last year she also arrested for being tested positively for marijuana. She has full custody of her 2-year-old son, who is her claim to fame through the Teen Mom' show that follows her parenthood. Evan's boyfriend, Gary Head, helps her take care of her child. They were spotted last week at an Ice-skating rink in South Carolina, the Daily Mail Reported.
If Evans continues getting arrested at this pace she will catch up Lindsey Lohan who has made headlines for her court appearences over the years. She was recently reported doing well on her probation terms. The actress has now received her second favorable probation report, saying she was on track with her mandatory cleanup duty at the county morgue, and attending frequent psychotherapy sessions. Just keep doing what you're doing, you appear to be doing it well, Superior Court Judge Stephanie Sautner told Lohan.
© Copyright IBTimes 2023. All rights reserved.