Jennette McCurdy Boyfriend: 'Sam & Cat' Actress Talks Andre Drummond, Social Media Romance In Op-Ed [PHOTOS]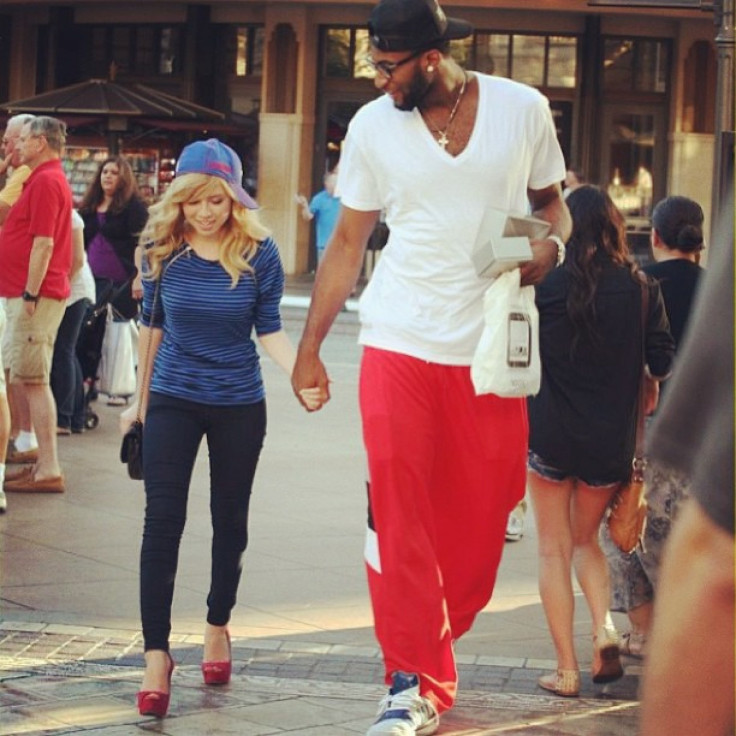 In an new op-ed, former "iCarly" and current "Sam & Cat" actress Jennette McCurdy addressed her relationship with the Detroit Pistons' Andre Drummond, whom she met through social media.
McCurdy's piece, published on Thursday by the Wall Street Journal, chronicles the manner in which she and Drummond met, as well as her thoughts on social media's role in the romance. The op-ed was McCurdy's first official acknowledgment of the relationship.
The 21-year-old actress said she wasn't always receptive to the notion of an online relationship. In fact, she admits to being incredulous a year ago when an unnamed friend admitted to meeting her own boyfriend through social media.
"I must admit, I laughed at the time. I scoffed at the idea that anything real could stem from something as sterile and calculated as the Internet," McCurdy wrote.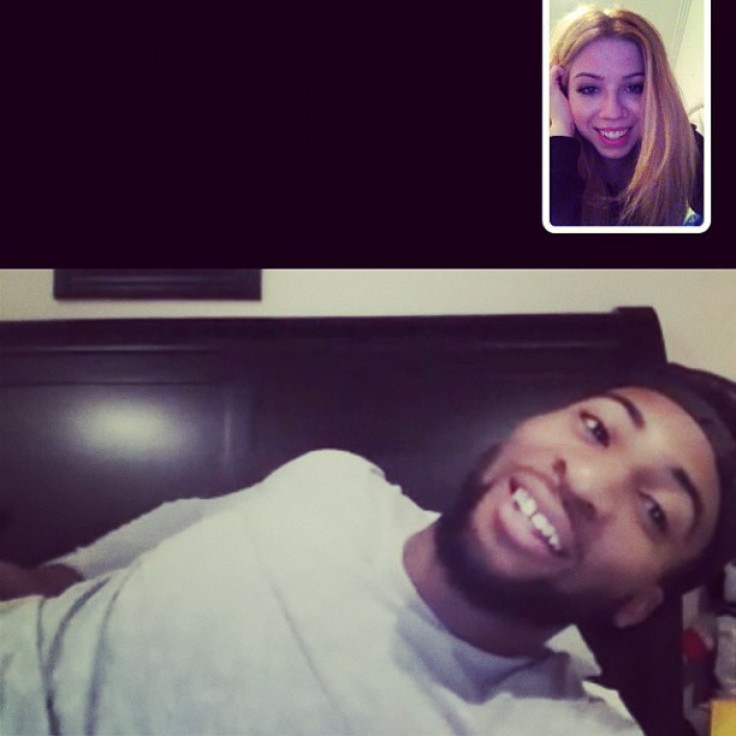 Still, McCurdy admits that she started to change her mind in August, when Drummond began courting her through social media platforms like Instagram and Twitter. Drummond spent weeks complimenting the "Sam & Cat" actress, posting pictures of her along with the hashtag "Women Crush Wednesday," and sending her gifts.
"I found it sweet, gutsy, and flattering," McCurdy said. "It's hard not to be impressed by a boy who will express his feelings for you in front of hundreds of thousands of people."
Before long, Drummond's online courtship of McCurdy blossomed until a full-on relationship. "Text conversations started, followed by phone conversations, followed by daily hour-long FaceTime chats," she wrote. "He sent me flowers and gifts. I was giddy in the way I hate girls to be."
The couple's relationship is already a source of public scrutiny. Over the last few weeks, McCurdy and Drummond have been photographed together on numerous occasions, and have posted several photos of their own to Instagram and Twitter. Still, McCurdy insists that the couple's "most prominent moments" occur outside of the camera's eye. "They were the little things that a camera can't be whipped out fast enough to catch, the things too imperfect to be blasted out to the multitudes."
McCurdy's social media followers certainly seem happy about her new boyfriend, but a concerned Pistons fan has already raised the possibility that Drummond might be "distracted" by his new relationship come basketball season. The couple took to Twitter to respond.
"No chance. No distractions - we both have work to do!" McCurdy tweeted. Drummond agreed with his girlfriend's sentiment. "You tellin em girl [sic]. There's nothing to worry about we are both hard working and focused."
© Copyright IBTimes 2023. All rights reserved.