Jeremy Lin Rumors: Atlanta Hawks Player Feels Differently About Maya Moore Faith
Jeremy Lin made headlines recently as one of the players likely to be traded before the Feb. 7 NBA trade deadline. Nothing transpired and Linsanity remains a member of the Atlanta Hawks.
Moving forward and regardless of which team he plays for, Jeremy Lin believes his calling is to play in the NBA. Known to be one of the more outspoken celebrities, the 30-year-old cager does not see himself doing the bold step made by former WNBA star Maya Moore.
Last Feb. 5, 29-year-old Moore decided to step away from basketball this year to spend more time with her family and in the ministry. She penned an article over at The Player's Tribune and said that it was all a result of examining her life after asking one simple question.
"The main way I measure success in life is something I don't often get to emphasize explicitly through pro ball," Moore wrote. "I measure success by asking, 'Am I living out my purpose?'"
Lin, someone who has been known to talk about faith, said that he has not yet felt that same conviction and that the WNBA star fulfilling her purpose is the only thing he could relate to, Peach Tree Hoops reported.
"I read the article, but I didn't know specifically what she was doing, but it's commendable," Lin said. "I feel like if you have that calling, or have that peace or conviction in your spirit, then you have to go with it."
Just recently, Jeremy Lin sent out an email to his fans explaining how he wanted to be more "desperate" for God in 2019, sindefeated reported. He has used his prayer journal more often, picking up some habits and taking a deeper dive in his time of praise and worship.
For Lin, it has become a balancing act as he tries to align his faith with playing basketball. The 2018-19 NBA season has been a rare one for the American-Asian, spending more time on the floor than in sickbay. This resulted in his name being spread in NBA trade rumors in recent weeks, but nothing realistically went down.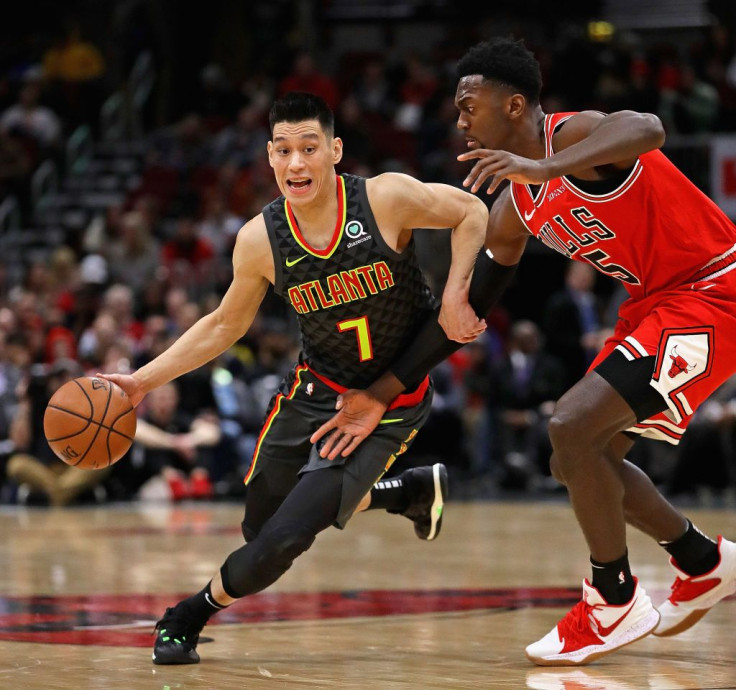 Regardless, the only thing certain is Jeremy Lin wants to play ball. He may be with the Atlanta Hawks for now, but moving to another team remains a possibility – especially in the summer.
© Copyright IBTimes 2023. All rights reserved.