Jeremy Lin: Will #Linsanity Squelch the Miami Heat's 4-Game Win Streak?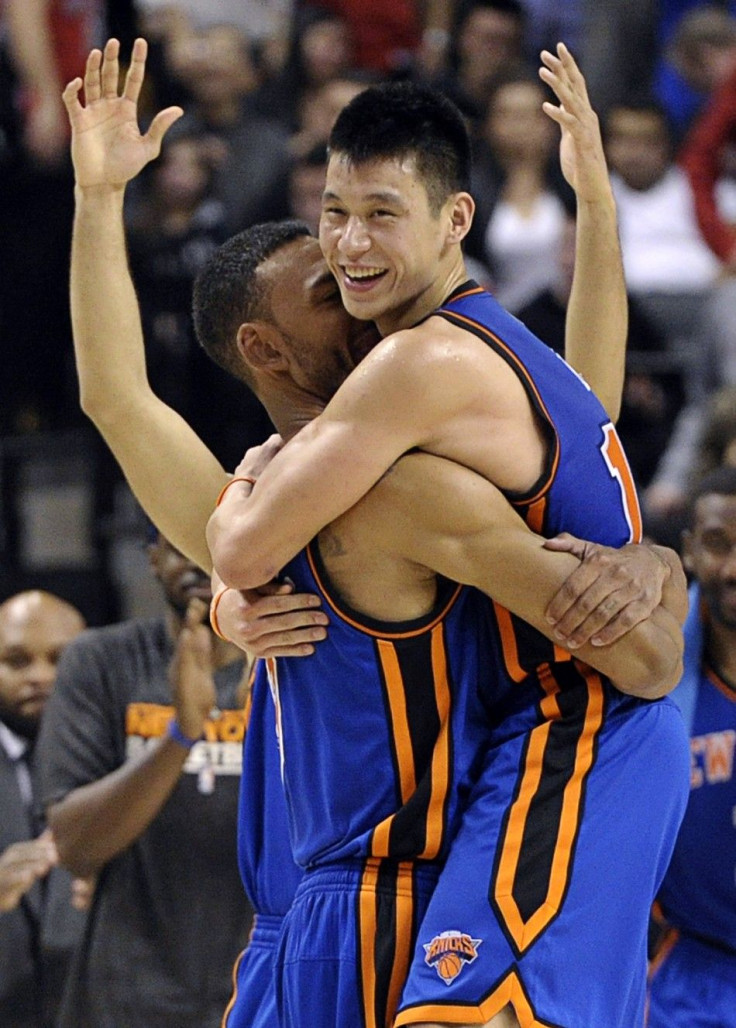 New York Knicks guard Jeremy Lin has reinvigorated his team, leading it to a six-game winning streak. Lin's popularity quickly spread across the web, with Twitter users starting the new trending topic #linsanity.
NBA stars even began taking part in the #linsanity that swept Twitter:
Jeremy Lin is killing right now, I'm always rooting for the underdogs, tweeted small forward for the Memphis Grizzlies Rudy Gay on Feb. 11, as Lin was playing against the Minnesota Timberwolves.
NBA superstar and small forward for the Oklahoma City Thunder, Kevin Durant agreed: Me too! Glad he killin it! RT @rudygay22: Jeremy Lin is killing right now, I'm always rooting for the underdogs.
Lin built on the attention he's garnered by nailing a buzzer-beating three-pointer on Tuesday night, lifting his team to victory, 90-87, over the Toronto Raptors.
Lin scored a game-high 27 points by the end of the game and show 9-for-20 in the final 10 minutes.
It's a combination of the system, being able to fit into the system, being comfortable, being able to play through some mistakes, and then building confidence, Lin said in a post-game interview with ESPN.
Lin will be put to an even greater test on Thursday, when he faces off against the Miami Heat (23-7).
The Miami Heat are second place in the Eastern Conference and riding out a four-game winning streak in which they defeated the Washington Wizards, Atlanta Hawks, Milwaukee Bucks and Indiana Pacers.
You could argue this could be the biggest story of the NBA season, NBA TV analyst Greg Anthony said during the Heat-Pacers game broadcast. I hear more about Jeremy Lin than anything else going on in the NBA. What's been most impressive is that he never doubted himself. He's always maintained a certain amount of confidence that he could do it when given the opportunity. It's not about whether or not he leads them to a championship or is an All-Star, he's proven he is an NBA player. He's made the Knicks the talk of the town and not because they were 8 and 13 at one point.
© Copyright IBTimes 2023. All rights reserved.
FOLLOW MORE IBT NEWS ON THE BELOW CHANNELS