Jerry Rice: 'I Didn't Know About 'Black Lives Matter' Movement, NFL Hall of Famer Tweets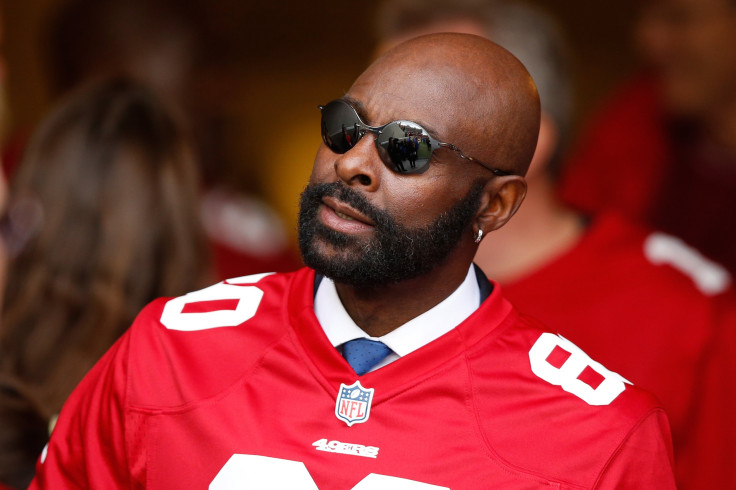 NFL Hall of Fame wide receiver and football legend Jerry Rice may have another social media firestorm on his hands after admitting late Wednesday night that he didn't know the "Black Lives Matter" movement existed when he said "All Lives Matter."
Rice caused a Twitter upheaval when he tweeted in August he respected San Francisco 49ers quarterback Colin Kaepernick's stance against racism toward black people, but not his protest of the national anthem before NFL games, while first using the phrase "All Lives Matter." That tweet has since been deleted from Rice's account.
Rice, who retired in 2004 after 21 years in the NFL, is often considered not only one of the greatest players in league history but also one of the best to ever wear a 49ers uniform, a fact that gave his criticism of Kaepernick even more weight.
Rice later backtracked and tweeted on Sept. 20 his support for Kaepernick's decision not to stand for the national anthem before NFL games, saying he supported Kaepernick "for bringing awareness for injustice!!!"
His tweet Wednesday night drew both criticism and praise from some of Rice's 607,000 Twitter followers, with some accusing him of "flip-flopping," and others wondering how Rice could not know about the movement started against the frequent and consistent shootings and killings of black men by police officers around the country.
"Black Lives Matter" has drawn widespread media coverage for years now and continues to stay in the spotlight after the shootings last month of Keith Lamont Scott in Charlotte, North Carolina, and Terence Crutcher in Tulsa, Oklahoma.
According to the movement's official site, Black Lives Matter was created in 2012 after neighborhood watch leader George Zimmerman was acquitted of murder charges folllowing the death of 17-year-old Trayvon Martin, an unarmed black youth, in Florida.
© Copyright IBTimes 2023. All rights reserved.